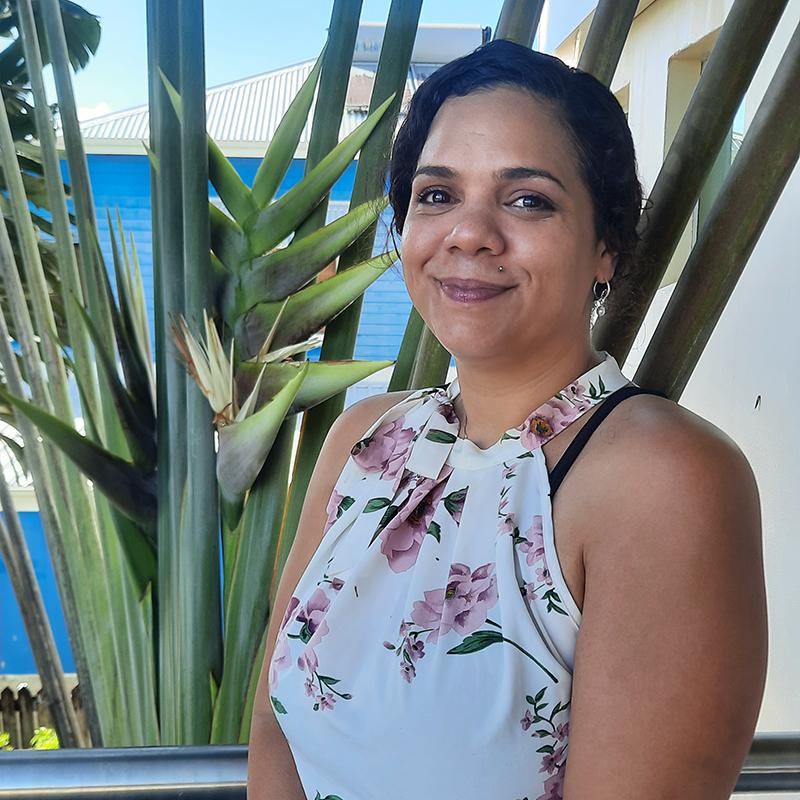 Nicola's dream of a new career to support her young family came true when she joined the ICAN Thrive team as a Financial Capability Trainee, complete with a Certificate IV in Community Services Scholarship. We caught up with Nicola to find out how it's going so far.
Welcome to ICAN Nicola! Can you tell us a bit about yourself and where you're from?
I am an Aboriginal and Torres Strait Islander woman from Cairns.  My mum's descendants are from Old Mapoon, her clan group is Taepadhighi.
What were you doing before you started with ICAN?
I was busy being a full-time mum to my four kids, and I also did some study in healthcare. I was ready to take on a new career, so when I saw the job for a Financial Capability Trainee with the ICAN Thrive team, I knew I had to go for it.
Why did the Financial Capability Trainee role appeal to you?
Being offered a scholarship to complete the Certificate IV in Community Services as part of the role is a real game changer for me. It will allow me to pass on the knowledge and skills that my people and community need to take control of their money and improve their wellbeing.
Speaking of the scholarship, how's your study going?
I've just started my studies with ICAN Learn, which has been amazing. I love having the support and guidance that I need from the teachers and other students, as well as from my colleagues. I feel empowered in the workplace. The support I receive helps me take the right steps in my life to succeed and provide financially for my children.
What's the best thing about the job so far?
I love sitting in the Thrive training sessions and seeing how engaged the clients are with the sessions and our team. Watching a client have an 'aha' moment proves that our services make a difference in people's lives. It gives me a sense of purpose and belonging.
Has anything surprised you yet?
I've been surprised to learn about the depth of the financial struggles our people are experiencing. I didn't realise how many systemic issues were going on, like the issues around buying second-hand cars or the collapse of the ACBF/Youpla Funeral Fund. It makes me even more determined to help bring about the change we need.
Why should the sector have more Indigenous Financial Capability Workers and Financial Counsellors?
As an Indigenous person, I believe having more Indigenous workers on the frontline will help break down cultural barriers in the community and our everyday lives. Other Indigenous people will relate to how I speak to them, it resonates with their being. They will feel less shame and judgement and are more likely to seek the help they need.
What are you passionate about?
I am passionate about closing the gap by helping to deliver services that create change through financial literacy and education. I want to follow in my family's footsteps by advocating for my people and being a great role model for my kids.