Dr Daniel Grainger

Daniel has ancestral links to Yadhaigana. He has approximately 30 years work experience in electrical engineering, project management, corporate finance, research and education. Daniel has received awards from the Governor General of Australia and the Prime Minister of Australia for innovative works. He was recognized in state parliament by the Minister of information and innovation for works performed.  Daniel's Fellow of Engineers Australia citation reads "recognized as being amongst the true leaders of the industry and profession". He is a recipient of a state level mathematics teaching prize. Daniel lectures in university level economics holding a PhD in economics with other degrees in electrical engineering, business and education. His main research interest is in improving social level decision support tools for project selection, prioritisation and valuation. Daniel co-owns a small Townsville-based company that has successfully attracted innovation investments.
Susan Cook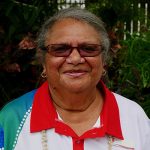 Susan Cook began her career as an Aboriginal & Torres Strait Islander Outreach Financial Counsellor in March 1996.  She is the first Aboriginal financial counsellor to enter the sector and blaze a trail for other Indigenous financial counsellors and financial capability workers nationally. In 2018, Susan was awarded the prestigious Jan Pentland prize in recognition of her outstanding work in financial counselling, community development and financial community education at the National Financial Counselling Australia Conference.
Daphne Naden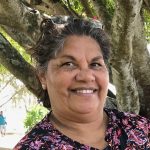 Born in Mossman, Far North Queensland, Daphne Naden is a Kuku Yalanji elder with over 30 years of work experience managing and coordinating Indigenous-specific programs and projects in the sectors of employment and training, health, housing, education, community development, and working in government, non-government, and Aboriginal organisations.  She has sound knowledge and understanding of Indigenous issues and a strong commitment to the advancement of Indigenous peoples; and has been appointed as State Delegate on state and national forums on topical issues faced by Indigenous women.  Daphne has proven expertise in community engagement processes, program development, project planning and implementation.
Aaron Davis
Aaron D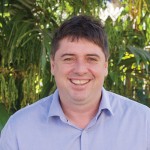 avis is the Managing Director and CEO of the Indigenous Consumer Assistance Network Ltd. Aaron is an independent member of the National Indigenous Consumer Strategy (NICS) reference group and co-founder of ICAN, leading the organisation from its inception to a staff of thirty across six offices located in Cairns, Townsville, Atherton, Bendigo (Vic) and Yarrabah and Palm Island Aboriginal communities.
Bob Frazer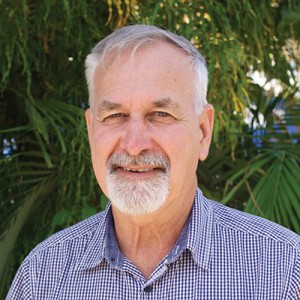 Bob joined the ICAN Board of Directors in May 2015. He also holds positions as Company Secretary for Northern Gulf Resource Management Group Ltd, Cape York Natural Resource Management Ltd, and is a Director on the Board of TierraMar Consulting.  He has held numerous leadership roles, including Director for the Reef and Rainforest Research Centre, CEO for Cape York Natural Resource Management Ltd, Company Secretary for the North Qld NRM Alliance, CEO of NQ Dry Tropics Natural Resource Management Ltd, and North Queensland Regional Manager for Endeavour Foundation.  Throughout his working life, Bob has engaged extensively with Aboriginal and Torres Strait Islander people and has been personally involved in the delivery of a range of governance and capacity building initiatives for Traditional Custodians of Country, including Indigenous institutions such as clan estates, Land Trusts and Indigenous Local Government Authorities.  He has been a Director or board member of several other commercial and Not-for-Profit companies and associations since 1992.  Bob's formal qualifications include graduate and post-graduate degrees in Sustainable Regional Development.