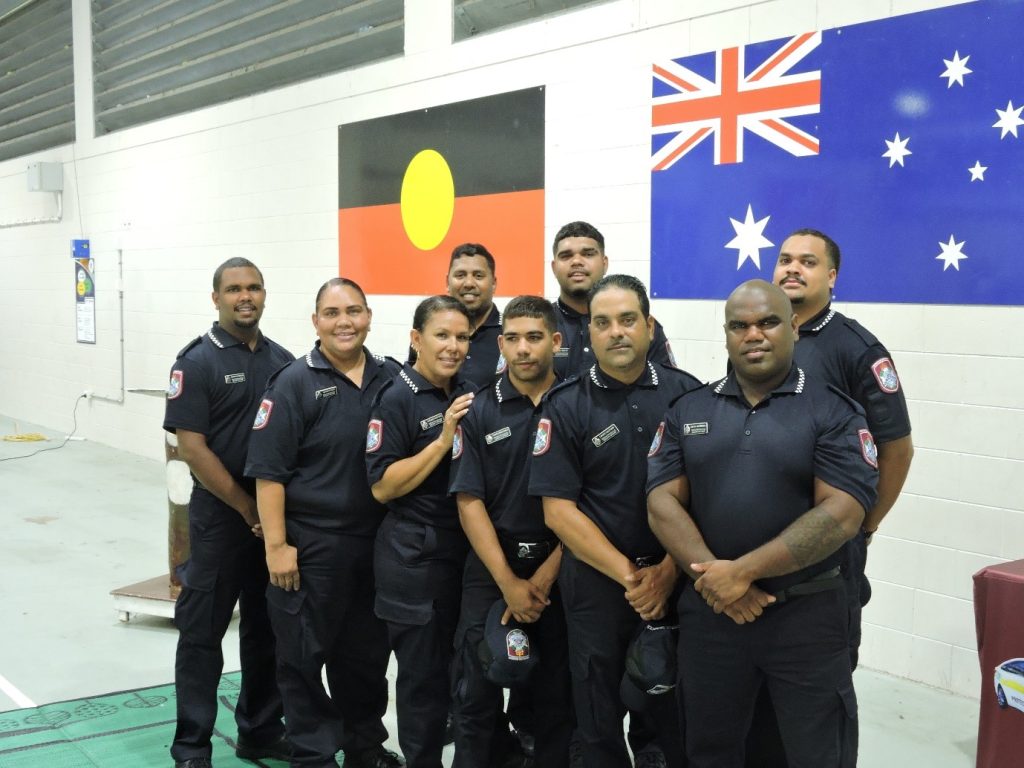 2023 is already shaping up to be another big year for the national ICAN Thrive financial literacy program. Last year the Thrive team delivered training to organisations including the Queensland Police Service, Department of Defence, Literacy for Life Foundation, Department of Agriculture and Fisheries, and several local employment agencies. ICAN Thrive Program Manager, Nadine Frances, and the team's Indigenous Yarnin' Money Mentors, Carmen Hegarty and Aimee Williams, spoke to us about what makes Thrive different from other financial literacy programs and what it means to them.
"ICAN's Thrive program isn't just money. It's about considering the whole person's wellbeing, which changes how they look at money," said ICAN Thrive Program Manager, Nadine Frances.
"A big point of difference with the Thrive program is that it's designed to culturally connect with people and their cultural obligations, which in turn impacts how they spend money. Two of the core components of the training is completing the timeline and wellbeing wheel exercises that help to reveal the journey they've been on, and what changes they could make to improve their overall wellbeing", said Nadine.
"We're not just saying – let's look at your bank statement and make a budget. We're teaching financial literacy, goal setting, looking at individual strengths, and linking that to cultural obligations and the financial impacts on their world."
ICAN Thrive Indigenous Yarnin' Money Mentor, Aimee Williams, is currently completing her Cert IV in Community Services with ICAN Learn and is a valuable trainer for the program.
"Money's not a subject that many Indigenous people talk about, said Aimee. We don't have weekly meetings about money or anything like that, as there's a lot of shame around it," she said.
"As an Indigenous Yarnin' Money Mentor, it's really important to me to deliver this training, especially to my people. It's being able to tell participants that it doesn't matter whether or not they have savings in the bank, as the training is actually about their journey and learning how to make changes. Of course, we talk about challenges and budgets as part of the training, but people need to use the information and tweak it to how it works for them. It's not for us to say, 'I think you should budget this way.' It's about empowering people and encouraging them to break stereotypes and cycles that don't serve them." said Aimee.
Nadine explained,"Organisations engage us to deliver Thrive for various reasons. For employment induction programs – as we did with the Queensland Police Service or the Australian Defence Force – to community organisations whose clients are receiving income for the first time and need to understand pay slips or how super and tax work. Thrive enables people to become more financially literate and stable, regardless of where they are in their journey. We also customise training to suit different organisational needs or the different literacy levels of the participants. The one thing they all have in common is their willingness to change someone's financial trajectory."
Carmen Hegarty loves connecting with the people she meets in her role as an Indigenous Yarnin' Money Mentor with the Thrive program.
"It's a joy to meet the people participating in our training sessions," said Carmen. "Not only is it great for my wellbeing, but I get to meet people who are family members I don't even know or catch up with old friends. I love doing this job because you're touching base with all sorts of people and learning from them, especially with the different age groups that come through. I love learning about the wants and needs of the younger generation, as they're very different from our older participants. People at any age can change their financial world rather than just being told they're poor savers, which is what I love about Thrive." said Carmen.
As a proud Barkindji woman, Aimee is committed to changing people's lives.
"Growing up, I experienced a bit of racism and felt like people always looked down on me", said Aimee. "Our people are more than a stereotype. Financial Literacy skills empower people to take a stand and be proud of who they are. Even if parts of society tell us that we can't think big, we can. Every delivery of the Thrive program is as powerful for me as it is for our participants. Everyone has the right to create change in their life. Together, we can do it."
To find out more about the Thrive Program, contact Nadine Frances, ICAN Thrive Program Manager:
P: 1800 369 878
Interested in training with ICAN Learn? Check out the latest courses here
Watch the ICAN/ICAN Learn 2022 Annual report video here