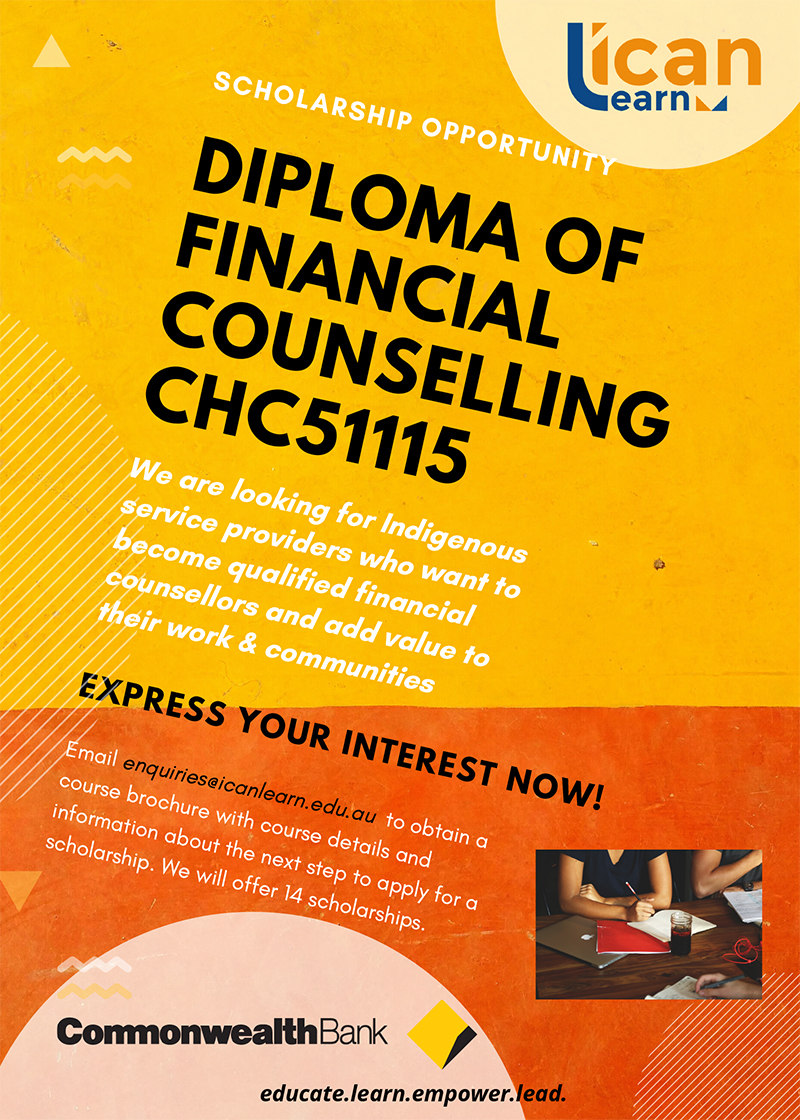 ICAN would like to thank the Commonwealth Bank of Australia's (CBA) ongoing commitment and continued partnership to support diversity, by building the representation of Indigenous and Multicultural financial counsellors within the broader financial counselling sector.
The three-year CBA sponsorship agreement will see two place-based Diploma of Financial Counselling Scholarship programs delivered, commencing in February 2021.
This is a fantastic opportunity to receive a free diploma qualification worth $8,000 in a supported learning environment.
There are 14 Indigenous and up to 24 Multicultural scholarships on offer so be quick!
For more information please contact enquiries@icanlearn.edu.au