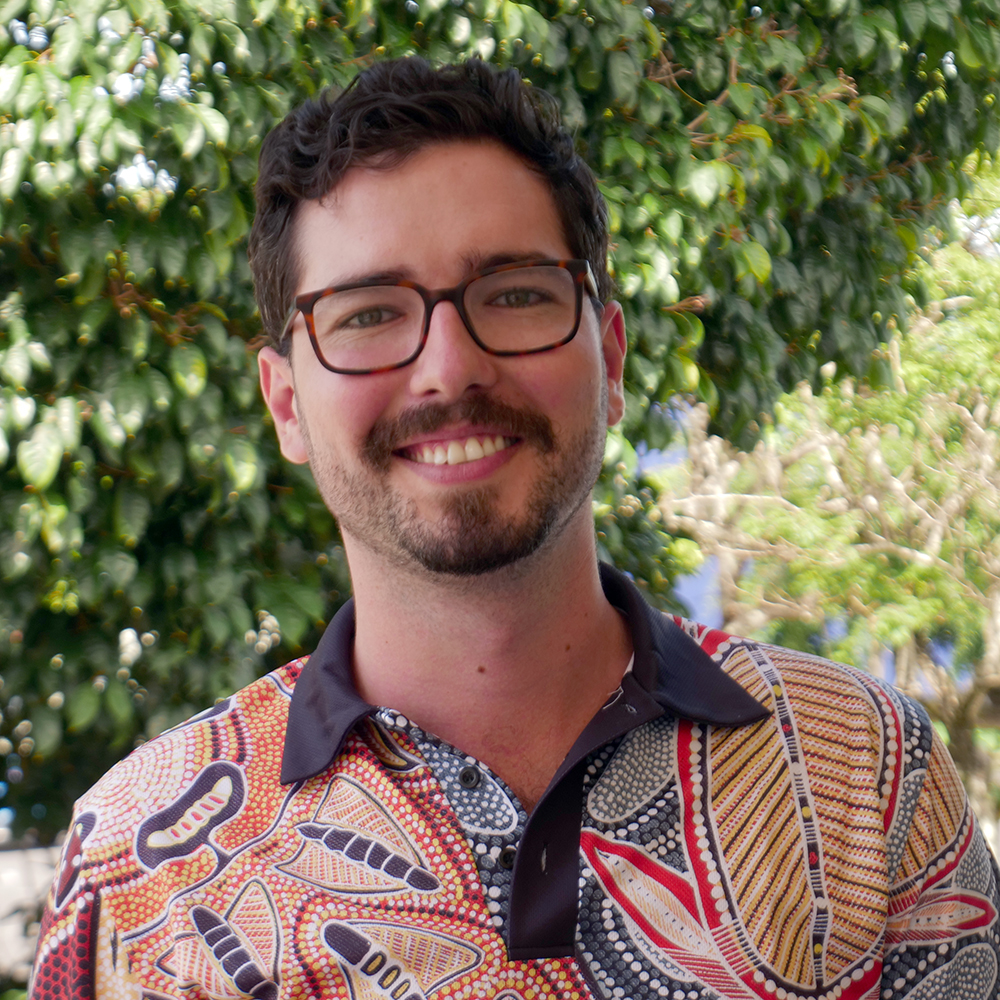 This month, we catch up with Damian Finitsis, the newest member of the ICAN Team. Damian recently joined us as the Financial Capability Development Manager, responsible for leading the development and delivery of the "ICAN Thrive" financial capability program.
Welcome to ICAN, Damian!
Can you tell us a bit about the work you will be doing here at ICAN?
I'm really excited to be working on developing "ICAN Thrive", our newest financial capability program. The program is underpinned by the sustainable livelihoods framework, which is founded upon the idea that for people to build sustainable livelihoods, they need to build both tangible and intangible assets, strengths, and resources across different domains of their lives.
We'll be working with people to not only identify their personal strengths and assets, but to capitalise upon them going forwards, achieve their individual goals and improve their financial and greater well-being.
Could you tell us about your previous roles and what motivated you to take on the Financial Capability Development Manager role here at ICAN?
I spent a few years working at a financial planning business where I completed my Diploma of Financial Planning. I really enjoyed the work, but just as I was finishing the Diploma, the Royal Commission into the Financial Services Industry began. It was distressing to learn of the systemic issues within the industry, and listening to the stories of the people who were impacted was heartbreaking. I guess I just lost faith in the financial planning profession. After some soul-searching, I knew it was time for me to step away.
On the day I decided to leave the industry, I looked on Seek to get some ideas about what to pursue next. The first job ad that popped up was for a role at Good Money. It just seemed like a sign from above! I ended up being offered the job and spent three years as part of an incredible team. It truly was a blessing.
Good Money allowed me to achieve so much both professionally and personally. I was able to travel extensively through Far Northern Queensland – from Palm Island to Pajinka (the tip of Australia) – and worked alongside fantastic organisations such as ICAN and Save The Children. Each week for the past two years, I've travelled out to the Aboriginal community of Yarrabah in partnership with ICAN. Our collaborative work there deepened my appreciation for the work that financial counsellors do everyday.
When the opportunity came up to apply for this role, it really was a no-brainer. It's a new challenge for me, and a chance to contribute to something bigger to benefit the community.
What is important for you when delivering financial capability services with Aboriginal and Torres Strait Islander peoples?
I think it starts with two key factors, the first being understanding. Developing an understanding and appreciation of the richness of culture and history of First Nations peoples is essential when working within this space. It's well documented that financial services and institutions have a long history of inaccessibility for Indigenous peoples. We're often led to believe that values held within Western culture are the only right answer, whereas this couldn't be further from the truth. Different cultures value different things in different ways, and there is huge value in understanding how they differ, and how they intersect.
Each person is shaped by their lived experiences and individual circumstances, so it's important to appreciate that financial capability isn't a one-size-fits-all service.
Once you have that understanding, you can take steps to build the second factor – trust. Building trust takes time, effort, and commitment – it won't happen overnight, but incredible outcomes can be achieved as a result.
How are you finding the role so far? Is there anything you're particularly excited about?
It's honestly been a fantastic first week. Normally when you start a new job, you feel a bit like the new kid at school. Fortunately, I've been working alongside a lot of the team here at ICAN for the past three years, so this wasn't a factor at all. Everyone has been so welcoming and supportive, and I've become fast friends with the coffee machine!
I think, for me, the excitement lies in having an opportunity to build upon the incredible work that the financial counsellors are doing here at ICAN. The Thrive program is a chance to enhance that work and raise people up. It's a slightly different path to what's traditionally been done, which makes it all the more exciting.
Could you tell us one interesting thing about you that people may not know?
A few years ago, I took my motorbike for a ride to Cooktown and back (about 660kms return) to visit some friends. On the way home the road started to get a little hazy, but it wasn't long until the haze turned into an almost impenetrable blanket of smoke. Turns out I had landed myself in the path of a fast-moving fire front, and there was a sizeable bushfire approaching. I could see flames in the distance from the direction I had come from, and on the straight stretch of highway there was nowhere to turn off or wait things out.
Faced with the options fight, flight, or freeze (there was also another F word that I may have uttered multiple times!), I took off like a bat out of hell. Watching the flames approach the road, engulfing huge trees – and everything else in it's path – was one of the most terrifying experiences of my life. It took me a while to appreciate how dicey things were that day and how lucky I was to have made it out unscathed.
It only took a few more near-death experiences for me to decide that maybe motorbikes weren't for me! I'm now in the process of restoring a 1975 Holden HJ Monaro GTS with my dad. It's slow going and isn't the cheapest hobby around, but I'm looking forward to being able to get it back on the road and going for a Sunday cruise.
Damian Finitsis can be reached at: damian.finitsis@ican.org.au or call ICAN on 1800 369 878.