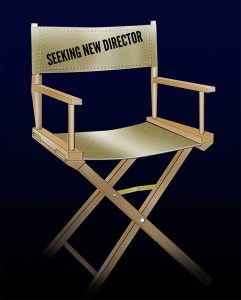 The Indigenous Consumer Assistance Network (ICAN) is seeking prospective directors with complimentary skills to govern the organisation and ICAN learn, its subsidiary social enterprise registered training organisation (RTO).
ICAN's board is accepting Expressions of Interest from people with a strong understanding of working with Aboriginal and Torres Strait Islander communities, and professional skills and experience in: vocational education, financial management, human resource management, business or governance.
ICAN is a not-for-profit charity operating across North Queensland and the Torres Strait since October 2007. With a vision of Empowering Indigenous Consumers, the organisation delivers financial counselling, financial capability and training services to Indigenous peoples (and the wider community), with a focus on remote community service delivery.
ICAN is a not for profit organisation servicing Aboriginal and Torres Strait Islander peoples (and the wider community) from Townsville to the Torres Strait Islands. With the vision of "Empowering Indigenous Consumers", the organisation provides financial counselling assistance to alleviate consumer detriment, education and training to make informed consumer choices and advocacy services to highlight and tackle Indigenous consumer disadvantage. ICAN's services are free, independent and confidential.
ICAN has a proven track record in providing quality financial counselling, consumer advocacy services, and financial literacy education for over ten years. It has recently broadened its service delivery to provide sector driven professional development and training across Australia through ICAN Learn, its subsidiary RTO. ICAN Learn has grown considerably in its first year of operation, providing accredited training and professional development opportunities to the Financial Wellbeing sector.
ICAN directors bring a broad range of skills & expertise, experience and community connection, ensuring the organisation is governed by both cultural and corporate governance. Aboriginal and Torres Strait Islander peoples with skills and/or expertise in the above areas are encouraged to apply.
The ICAN board meets quarterly with special meetings/events as required. Travel and related expenses are covered. If you'd like to find out more about ICAN and ICAN Learn, please visit http://ican.org.au/about-us/ , http://ican.org.au/publications/ and https://icanlearn.edu.au/about-us/.
If you are interested in submitting an Expression of Interest or would like further information, please contact Liz Wild, ICAN Company Office Holder by email: liz.wild@ican.org.au or call 1300 369 878.
*****
ICAN is a public company limited by guarantee, with four Directors and eighteen employees across four offices located in Cairns, Townsville and the Yarrabah and Palm Island Aboriginal communities. It is registered with the Australian Charities and Not-for-Profits Commission.