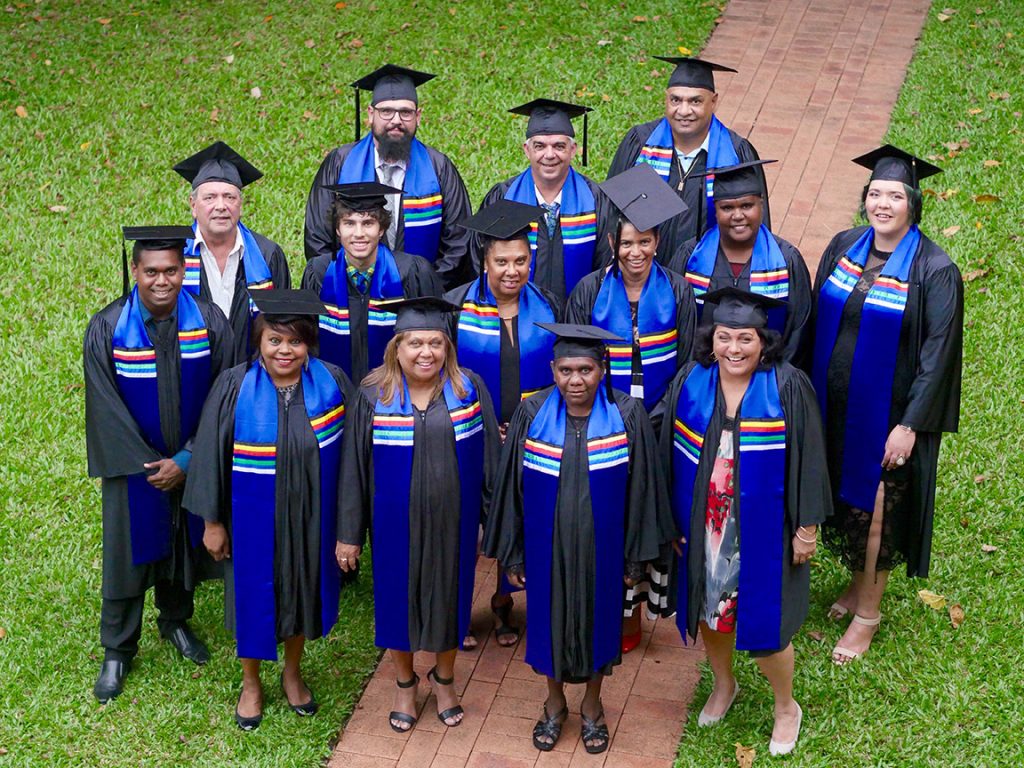 The ICAN Thrive™ team is currently recruiting for identified positions in Queensland and Victoria, giving successful applicants an opportunity to be employed and get a qualification at the same time.
As ICAN Thrive™ Financial Capability Development Manager, Damian Finitis, explains, The ICAN Thrive™ program builds upon the work that ICAN has been doing in the Financial Counselling and Capability space for many years. Participants will gain practical financial knowledge through budgeting, discussing consumer issues, debts, insurances, superannuation, and a whole lot more. Additionally, we'll also be exploring goal setting (both financial and personal), and the interconnectedness of money with other aspects of people's lives, such as health (physical, mental, emotional); basic needs, skills and employability; relationships; and sense of self.'
Majella Anderson, Indigenous Financial Capability Trainer with ICAN said, 'The ICAN Thrive™ program is a step up from the usual basic financial literacy program. We're decolonising the money conversation to make it more meaningful and relevant to Aboriginal and Torres Strait Islander people. Talking about financial literacy from a cultural perspective is important for ICAN; adding cultural language and activities to the training makes it relevant to First Nations people. With ICAN Thrive™, we're not just talking about money, we're talking about how money impacts all areas of a person's life.'
All of our new recruits will complete their study through ICAN's Registered Training Organisation, ICAN Learn.
Bernadette Pasco, Executive Officer of ICAN Learn said, 'Financial capability work is crucial to bring financial wellbeing to Indigenous communities; it's the glue between people in the community and their understanding about their financial rights and changes people's money story.
'We have Indigenous staff that can provide culturally safe contexts, and our one day per week course structure means that the trainee meets other Indigenous students and gets support from the course teacher each week to explore the complexities of the role.'
Building an Indigenous Workforce
These new positions in Queensland and Victoria are also critical for developing the financial wellbeing sector.
'In Victoria, Indigenous financial capability workers are almost non-existent, and we really want to build opportunities for Indigenous Australians to explore their money story.' said Bernadette. 'Building an Indigenous financial capability workforce here means we can link financial wellbeing to health and other community services that people use. Financial capability is an employment pathway that can really make a difference.'
Tracey Grinter, Course Coordinator and teacher at ICAN Learn, has trained and mentored many financial capability workers and is very passionate about the development of Indigenous financial capability roles.
'There's a real shortage of Aboriginal and Torres Strait Islander financial capability workers in Australia', said Tracey. 'It would make a real difference to Aboriginal Controlled Community Organisations (ACCO) to have financial capability workers in the future. It means that there is a different kind of employment, and it links clients to financial counselling services and opportunities to have a yarn about money. This is the first step.'
'Our program aims to take a holistic view of people's lives and to do so in a culturally informed and culturally safe manner, said Damian Finitis. 'I'm working alongside a team of incredibly passionate and knowledgeable individuals who have drawn upon their lived experiences as Indigenous people to curate the program's content. It's an exciting time for the ICAN Thrive™ program, and we can't wait to welcome new people to our team.'
Apply Now! Financial Counselling & Financial Capability Workers (Identified) QLD & VIC Job in Cairns & Far North – SEEK