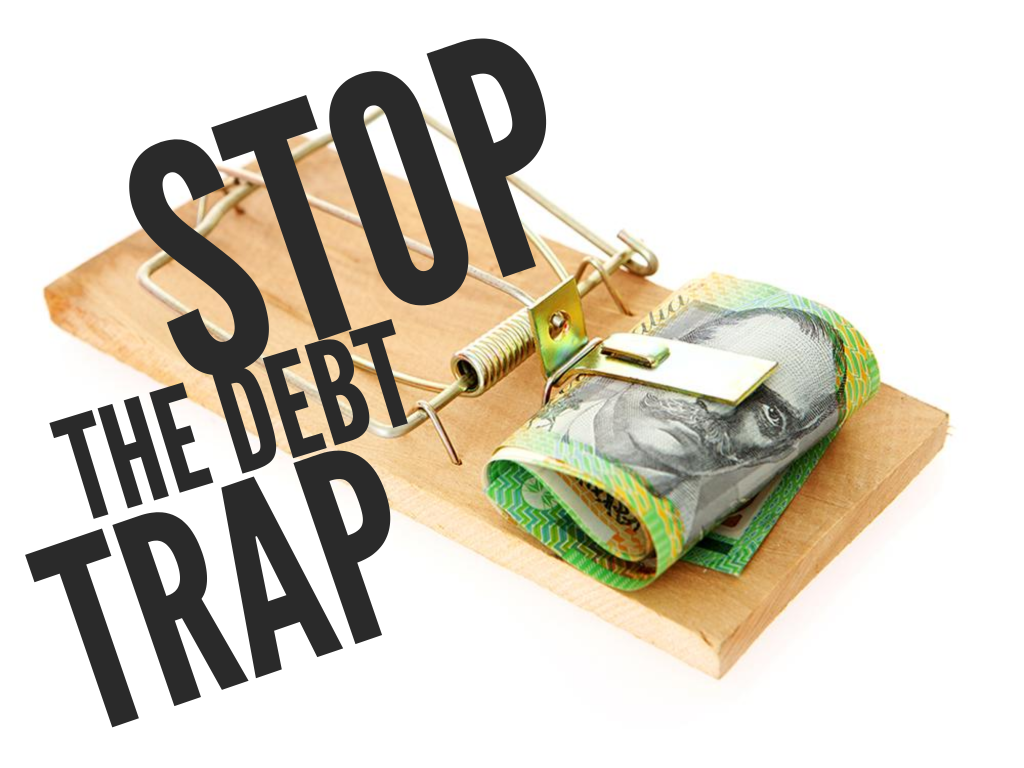 As we come to the end of 2022, Consumer Advocacy groups across Australia are celebrating the passing through the Federal Parliament of long overdue reforms that will protect consumers from falling into payday loans and consumer lease debt traps.
The Financial Sector Reform Bill 2022 finally passed after 6 years of advocacy by the Stop the Debt Trap Alliance, a coalition of dozens of consumer advocacy organisations from around Australia, including financial experts, community advocates and service providers.
The reforms provide for vital enhancements to the national credit laws that apply to payday loans and consumer leases, that will reduce the risk of excessively high repayments with these products that lead people into a debt spiral.
Mark Holden, Solicitor, Mob Strong Debt Help said, "Many vulnerable First Nations consumers think these short-term loans and consumer leases will help them through hard times like leaving abusive relationships. Instead, they are sucked into these debt traps and end up in despair. The Federal Government sees this and has acted to help stop the harm these products cause to our community."
ICAN Financial Counsellor, Martina Kingi said, "Every day our team of financial counsellors work with people across Far North Queensland who are struggling under the weight of their debts. The distress and harm caused by payday loans and consumer leases is immediately apparent when working with people who have been targeted by these companies. The people we speak to cannot put food on the table or pay for essential goods and services because their limited incomes are going to paying off the exorbitant interest, fees and charges owed to these companies. The passing of these laws will allow us to challenge high cost, unaffordable loans and allow the regulator take action against lenders that try and operate outside the law."
Consumer Action's CEO Gerard Brody congratulated the Albanese Government and all Parliamentarians for taking this important step.
"In the more than 6 years since we have been calling for these reforms, we have heard of the harm from thousands of Australian families needlessly pushed into debt by unaffordable payday loans or sold dodgy and expensive consumer leases.
"The passing of these reforms, in the aftermath of COVID and during a cost-of-living crisis, comes not a moment too soon," he said.
Much of the new protections are due to come into effect six months after the legislation receives Royal Assent, however a new "anti-avoidance" provision will come into effect immediately.
"Avoidance techniques in the consumer credit sector have meant that reforms are always 'whack-a-mole'", said Mr Brody.
"This new anti-avoidance provision is ground-breaking—and we call on the regulator, the Australian Securities and Investments Commission, to immediately use it to tackle business models that repeatedly avoid the law through tricky contractual structures, such as Cigno Loans."
As we saw through ASIC's recent investigations, fringe lender Cigno has preyed upon consumers in financial hardship for years, signing people up to short-term personal loan arrangements using lending models that sought to fall within exemptions to national credit laws, charging consumers astronomical fees well above the maximum allowable under any form of regulated credit.
Fiona Guthrie, Financial Counselling Australia CEO said, "The passage of these laws is really good news. Financial counsellors will be delighted that these reforms have finally made it through Parliament. It means that payday loans and rent to buy contracts will be much safer credit products."