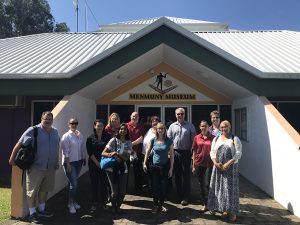 For the first time, the National Indigenous Consumer Strategy (NICS) annual consumer law conference was held in an Indigenous community, on Gunggandji country, at Yarrabah on the 31 July 2018, as part of its commitment to improving consumer services in Indigenous communities.
As a NICS taskforce member, ICAN attended the conference along with other national and state consumer agencies including the ACCC, ASIC, and the OFT, to hear directly about the consumer issues affecting the community – a first for any Indigenous community.
The members heard from local community representatives including Yarrabah Aboriginal Shire Council Mayor, Ross Andrews, about issues such as unfair trading practices, dodgy motor vehicle sellers, and the effectiveness of the "Do Not Knock" campaign.
"The Yarrabah Aboriginal Shire Council welcomes the opportunity to engage more and to learn first-hand from regulators." said Yarrabah Aboriginal Shire Council Mayor, Ross Andrews. "It's a great opportunity to showcase our strong partnerships between the Commonwealth, state and territory regulators."
"ICAN's involvement with NICS is an important partnership that allows us to represent Indigenous consumer issues at a national level, and it also compliments the work undertaken by the NQ Indigenous Consumer Taskforce." said Jon O'Mally, ICAN Operations Manager.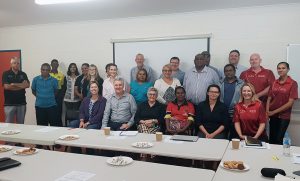 Sandra Rosas, ICAN Financial Counsellor said "The NICS meeting at Yarrabah not only allowed ICAN's Financial Counsellors to hear community leaders directly express their concerns about consumer issues in their community, it was also an opportunity for the regulators to hear about the local culture and history."
Sandra explained "From ICAN's perspective, partnerships such as NICS allows professional relationships to flourish and opens a direct line of contact to the Indigenous representatives of national and state regulators, resulting in the timely resolution of client issues, which is what we're all about".
ACCC Deputy Chair Delia Rickard said. "NICS and the ACCC's focus is to ensure outcomes are developed collaboratively with Indigenous consumers".
"We are grateful for the opportunity to speak to Indigenous consumers directly about the challenges they face in asserting their consumer rights and to discuss potential solutions" Ms Rickard said.