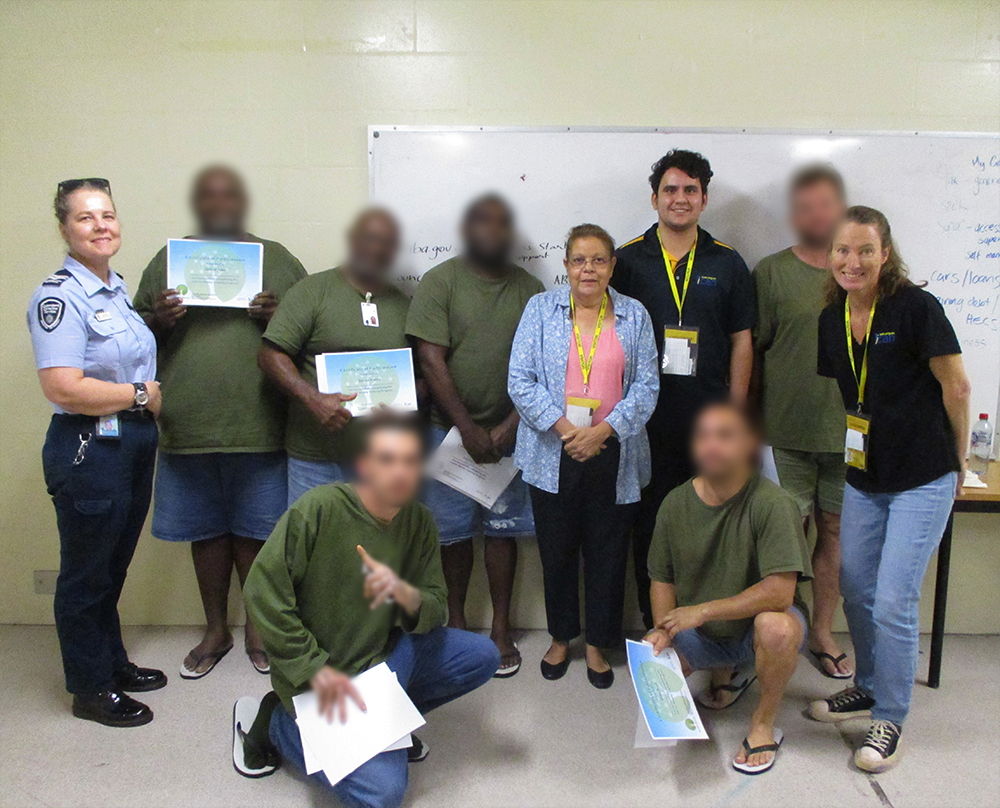 Lotus Glen Correctional Centre (LGCC) has partnered with the Indigenous Consumer Assistance Network (ICAN) to focus on delivering strong financial skills training for prisoners.
The focus of the collaboration is to increase prisoners access to skills such as budgeting and management of finances which are critical skills for everyday living.
These skills bring a value of self-belief and a positive affirmation for the prisoners and the struggle of debt and lack of financial understanding within the prisoner cohort causes stress, angst and a loss of self-confidence.
Service Delivery Support Officer (SDSO) Tania Parker and Indigenous Consumer Assistance Network (ICAN) Financial Counsellor Sharon Edwards got together to look at how a partnership could address these concerns, and assist in providing an opportunity of change for the prisoners by providing tools for the prisoner to feel confident in the management of their personal finances upon transition back into the community.
ICAN CEO, Aaron Davis said the collaboration with LGCC was an opportunity to help prisoners regain financial control of their lives and teach lifelong skills to help them support themselves.
"We are really excited about this opportunity to empower people that have often had very complex and dynamic lives, " Mr David said.
"We know that debts don't magically disappear when someone goes to prison and can become one of the greatest barriers to re-integration and rehabilitation."
"For ICAN, our focus is on breaking down this barrier by providing financial counselling support to manage existing debts and education to promote good financial literacy in their future."
With the assistance of the SPER Hardship Partners Team from Queensland Treasury, a strong partnership has been formed.
Twenty men have successfully completed their first Yarnin Money workshop, with eighteen continuing on with individual one-on-one financial counselling.
Due to the success of the program, Yarnin Money has now become a LGCC staple program, and ICAN a part of the LGCC community.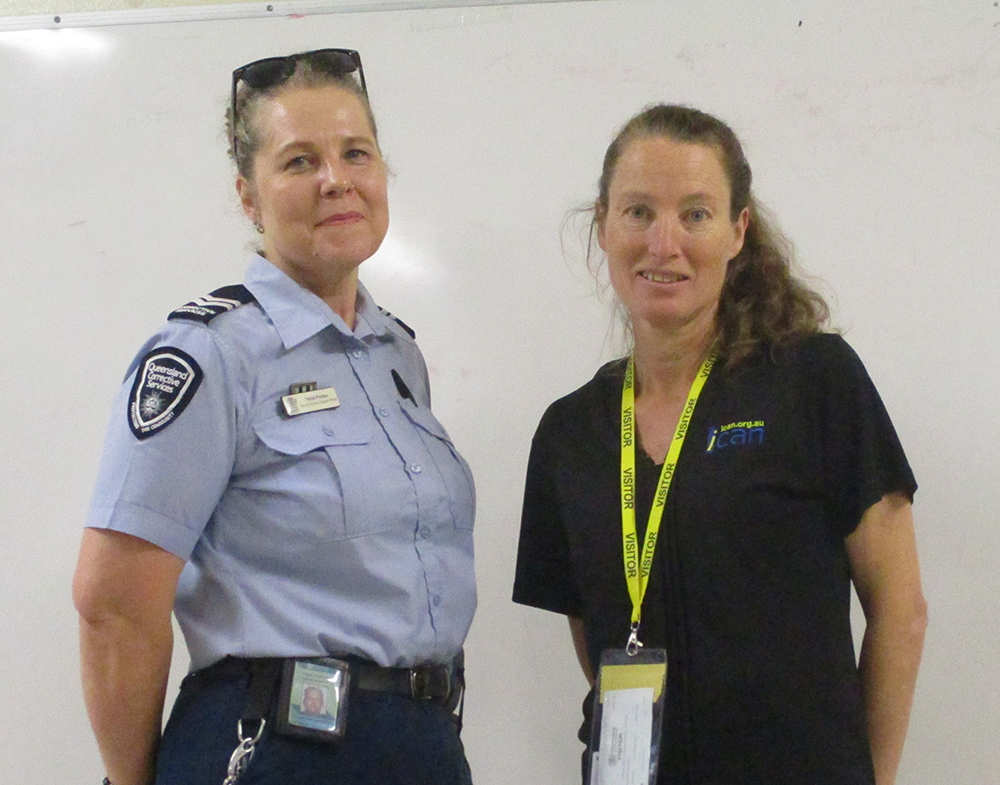 Tania Parker SDSO said the response from prisoners about the program had been very positive.
"Our goal is to provide this fantastic opportunity to as many of our prisoner cohort as possible, and we have received very positive feedback about the program," Ms Parker said.
"All the participants were engaged, they shared ideas and stories, and have spoken to other prisoners about their positive experience within the program, which has generated great interest amongst the prisoners."
ICAN Financial Counsellor, Sharon Edwards said that interest and uptake of the service has been overwhelming and this is an area of great need.
"There are numerous impediments to the provision of financial counselling in a prison setting, like meeting creditor identification requirements, providing evidence of low income, to just general day-to-day client contact." Ms Edwards said.
"By working together to identify and remove some of these barriers for prisoners, our partnership has also streamlined access to the Work Development Order Program."
"Participants now have the ability to reduce their SPER debt through accessing our service in the prison. I believe this is a first for Queensland."
SPER's Hardship Partner program gives people in genuine hardship realistic options to resolve their debt. Delivering this program with partner organisations like ICAN has been key to ensuring debtors experiencing hardship have access to such options, including Work and Development Orders. Partnerships like that which Sharon and Tania have established between ICAN and LGCC means prisoners have access to this program and can now work towards getting on top of their debts.