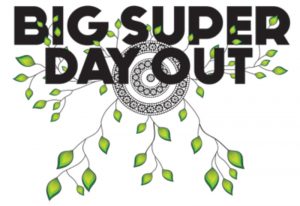 The Big Super Day Out is coming to Fogarty Park, Cairns on Friday the 6th of July as part of the NAIDOC week events. The ICAN team is excited to partner with this deadly program, designed and coordinated by the First Nations Foundation. Explaining the Big Super Day Out model, Amanda Young – First Nations Foundation CEO said,"We have 4 themes: FIND it, GROW it, PROTECT it, PLAN it to help Indigenous people sort out their super. The magic of our model is we can get done in one day what can take months and years to do, because we have all the key players present."
The Big Super Day Out brings superannuation funds, the Australian Tax Office, the Department of Human Services (Centrelink), the ASIC Indigenous Outreach Program and community partners like ICAN together to provide a one stop shop on the day. In the nine Big Super Day Out events held so far, over 750 people have been assisted and $3.7M of lost super reunited with Indigenous members. In Cairns alone there is $61 million of lost super to be found.
Speaking on the importance of the event Aaron Davis – ICAN CEO said, "The Big Super Day Out is a fantastic collective impact approach to addressing Indigenous Superannuation issues, it's a complex system that requires multi-pronged support and education. Our team will be there to liaise with the community and offer ongoing financial counselling support beyond the Big Super Day Out event."
43% of Indigenous Australians are estimated to be fully or severely financially excluded. Financial Counselling Australia reports that 90% of all financial counselling workload servicing Indigenous clients is now focused on superannuation. Many Indigenous Australians do not understand superannuation, that it is their money and has any relevance, believing they will not live long enough to see it. Protections in superannuation such as insurances, hardship or compassionate claims are also not well known.
Big Super Day Out events are also planned for Hopevale, Aurukun and Palm Island over the coming months, so watch this space.
First Nations Foundation – Big Super Day Out – Brisbane from Department of the Future on Vimeo.