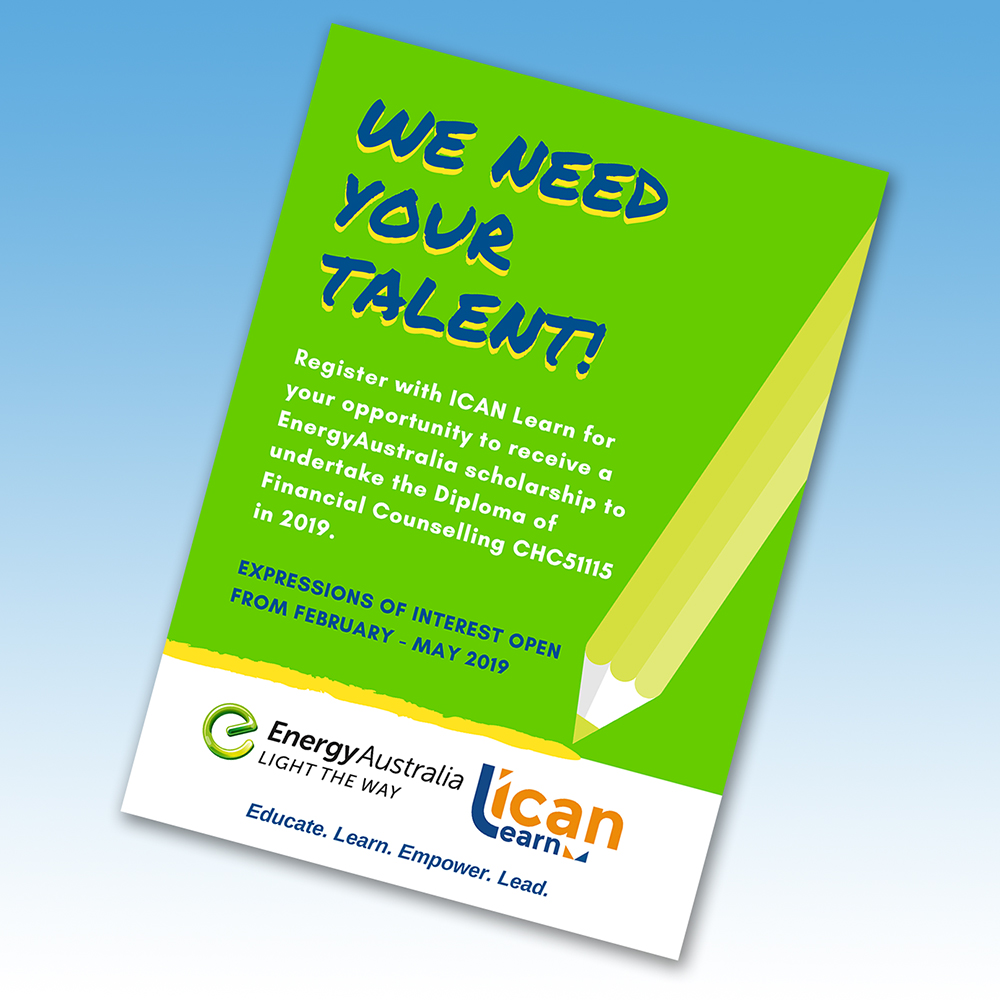 This is your last chance to apply for the EnergyAustralia Diploma of Financial Counselling scholarship program, commencing mid-2019. Check out the options below to see if your State is covered, this is a great opportunity to receive a free diploma qualification (normally priced at $8000.00) that provides a real education and industry connections.
EnergyAustralia – 2019 Diploma of Financial Counselling (CH51115) Scholarship Program
EnergyAustralia and ICAN Learn have partnered to deliver a Diploma of Financial Counselling Scholarship Program in QLD, NSW, Vic and SA in 2019. The EA scholarship program is one in a suite of initiatives designed to continue the professionalisation of the financial counselling sector over the next three years. Watch this space for future opportunities including an EA Advanced Diploma of Financial Counselling Scholarship Program.
Apply HERE!or go to https://icanlearn.edu.au/courses/diploma-financial-counselling/ to get more information.