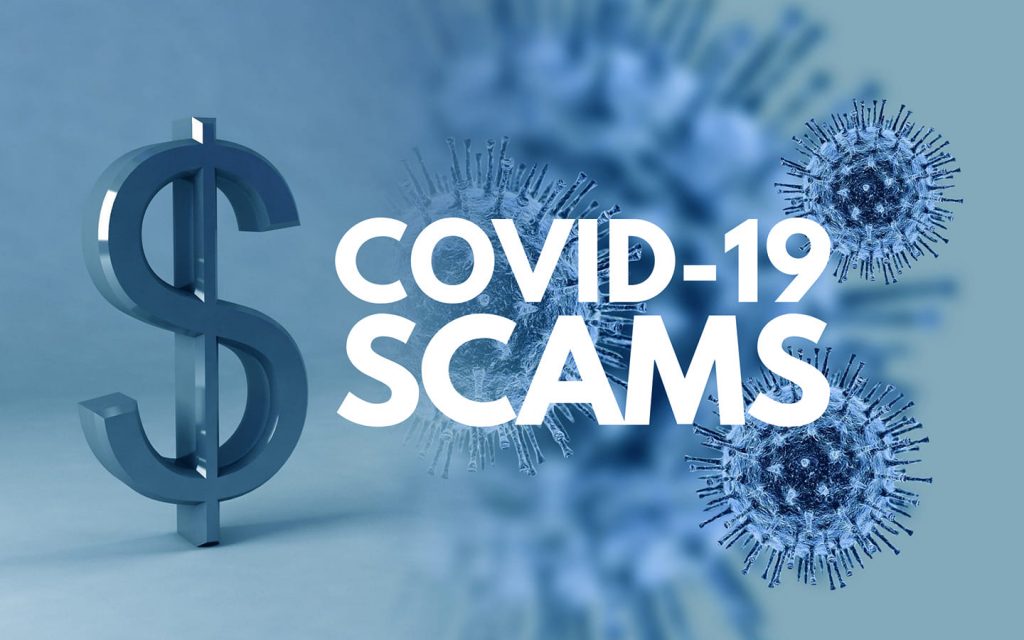 Unfortunately, as the effects of the Covid-19 virus in Australia have become increasingly serious, a number of scammers have sought to take advantage of consumers. The ACCC's Consumer Consultative Committee (of which ICAN is a member) has provided the latest information about frequently reported coronavirus scams, scams targeted at specific sectors, and advice for consumers.
General Scams
Scammers are taking advantage of current high demand and shortages of face and surgical masks by purporting to sell and deliver facemasks. They may use names of prominent companies known to produce these masks, particularly those based in Europe. Victims are asked to pay via bank transfers in advance, typically to bank accounts in European countries; however, the victim never receives the product, the scammer becomes unreachable, or the websites/platforms disappear. There have also been cases where victims are directed to collect the paid masks from various clinics, only to discover upon collection that there were no such arrangements.
Similar scams exist for other products impacted by the coronavirus, such as hand sanitiser and other medical PPE. Scammers are also offering non-existent cures or vaccinations for the virus.
Scammers are emailing malicious links and documents that claim to contain information on how to protect against the spread of COVID-19. In many cases, recipients are asked to log into a website with their email address and password. By doing so, criminals can install malware on the recipient's device and steal money or sensitive information. To do this, scammers are impersonating prominent organisations such as the Department of Health in Australia, and the World Health Organization (WHO).
Using text messages and social media, scammers are impersonating grocery retailers such as Coles and Woolworths. They offer free shopping vouchers to help consumers financially impacted by the coronavirus. Clicking the link provided by these scammers may lead to the loss of an individual's information.
Scammers are using the coronavirus to assist in the perpetration of puppy scams. Consumers should always properly investigate a breeder before committing to the purchase of an animal.
Financial Scams
Scammers are taking advantage of the Government's announcement that people suffering financial hardship can have early access to their superannuation from mid-April. Scammers have been messaging or cold calling individuals, claiming to be able to help them obtain early access to their superannuation; and determining if they are eligible for benefits or that the Government's new superannuation scheme will lock them out of their accounts. While no losses have yet been recorded for these scams, lost personal information could potentially allow scammers to access an individual's super account.
The ATO is managing the new early-release process through the MyGov website. There is no need to involve a third party, and there are no fees involved.
There are a number of investment scams, particularly via social media, that are claiming that coronavirus has created opportunities for investment and encouraging consumers to invest with them.
Scammers are impersonating banking and financial institutes, claiming that personal details need updating in response to the pandemic.
Scammers are impersonating suppliers in business email compromise scams and using COVID-19 as an excuse to divert businesses' usual account payments to a different bank account.
Telecommunications Scams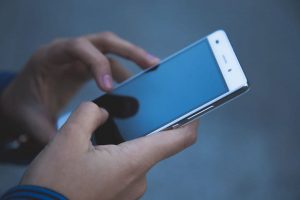 Scammers have been calling victims and impersonating health or government officials asking for personal information to conduct "contact tracing" –an identification and monitoring process for people who have been in close contact with infected individuals. Typically, victims are asked for payment or banking details for purported "verification" purposes.
There have been multiple reports that scammers are claiming to be a representative of Telstra or Netflix offering free streaming services.
Scams affecting CALD communities
Scammers have been targeting the Chinese community with automated messages about coronavirus and threatening individuals with arrest if money is not urgently sent.
Scamwatch has received reports of the above superannuation scams targeting the Thai community in Australia; however other CALD communities may also be affected by this scam. A warning about these scams will be available in Thai on the Scamwatch website.
Scams affecting older Australians
Scammers are reportedly calling older Australians pretending to be a relative (e.g. grandchild) after being admitted to hospital for medical treatment for a COVID-19 infection. Victims are urged to pay for medical treatment by depositing money or handing over cash or other valuables to "hospital representatives" who will appear at the victims' residence.
Scammers are using the Government's announcement on early superannuation access to target older consumers. People should be particularly wary of any cold callers claiming they can provide advice on whether their super account is eligible for various benefits or claiming the new scheme will lock them out their super accounts.
In most cases the scammers are seeking to obtain personal information that will help them fraudulently access a victim's superannuation funds.
Protecting Yourself
Be aware of fraudulent emails claiming to be from experts saying that they have information about the virus. For the most up-to-date information about the coronavirus, visit the Department of Health and the World Health Organization (WHO).
When buying essentials be careful of fake online shopping sites requesting unusual payment methods such as upfront payment via money order, wire transfer, international funds transfer, preloaded card or electronic currency, like Bitcoin. Information is available at Online shopping scams.
The best way to detect a fake trader or social media online shopping scam is to search for reviews before purchasing. No vaccine or cure presently exists for the coronavirus.
Don't let anyone pressure you to make quick decisions. Take your time and consider who you are dealing with.
Don't click on links from sources you don't know. They could download viruses onto your computer or device.
Don't open attachments or click on links in emails, text messages or social media messages you've received from strangers — just press delete.
Never respond to unsolicited messages and calls that ask for personal or financial details — just press delete or hang up.
Always keep your computer security up to date with anti-virus and anti-spyware software, and a good firewall. Only buy computer and anti-virus software from a reputable source.
If you are planning to donate, do your research. If you are donating to crowdfunding requests, check the terms and conditions of funding platforms and ensure you are dealing with official organisations.
If you are donating to an established charity or not-for-profit organisation, ensure it is registered and that you are on the official website by searching the Australian Charities and Not-for-profits Commission Charity Register.
Stay up to date with latest consumer advice relating to COVID-19 (coronavirus) on the ACCC website at: www.accc.gov.au/covid-19