Don't miss these fantastic Professional Development opportunities!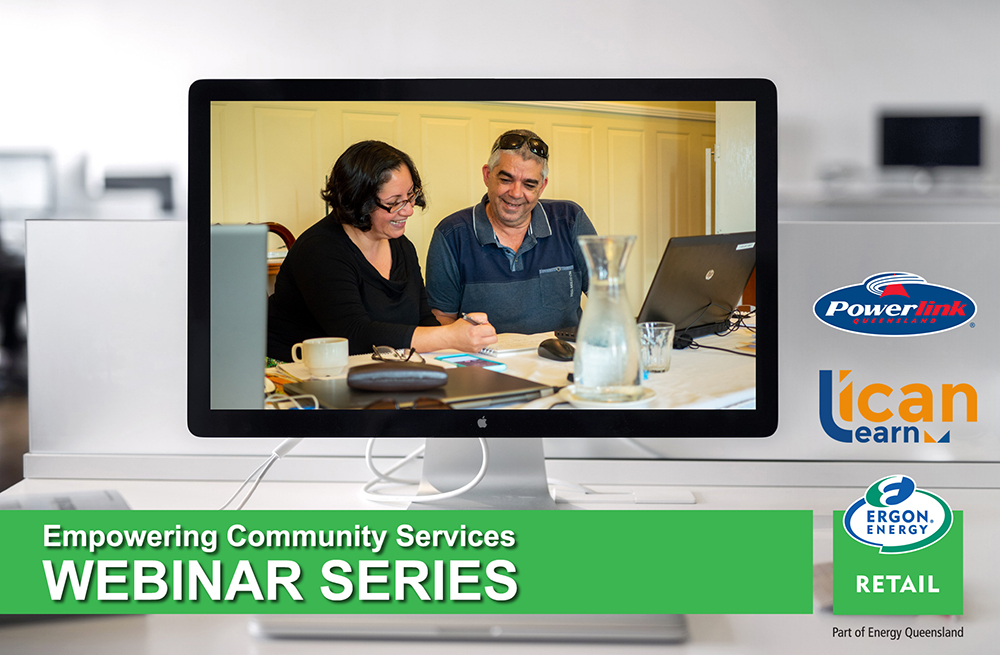 Are you a Community Service Provider or Financial Counsellor in Queensland, whose clients present with energy hardship issues?
Then you need to register now for our Professional Development Webinars!
When you Register for Webinars 2 and 3 of our 'Empowering Community Services' series, you will learn how to:
✅ support your clients dealing with financial hardship
✅ navigate financial hardship supports available from Ergon Energy Retail
✅ advocate for your client's energy issues
✅ give tips for managing energy usage and energy costs
Our live interviews with Queensland Energy Leaders will also include Q&A sessions at the end of each webinar where you get to ask the questions via chat!
Don't miss out on these fantastic professional development opportunities!
👉 Register here for Webinar 2 – Energy Savings and Hardship Strategies with Ergon, to hear from Christine Samuelsson, Ergon Energy Retail's Vulnerable Customer Manager

👉 Register here for Webinar 3 – Energy Consumer with the Energy and Water Ombudsman of Queensland (EWOQ), Jane Pires