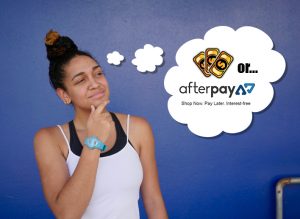 Re-posted with permission of Canstar, with thanks to Gerard Brody, Consumer Action Law Centre
Opinion, by Gerard Brody
The boom of 'buy now pay later' at popular retailers has been touted as a win for business and consumers alike. But at a time when Australians already have record levels of household debt, is 'buy now pay later' just adding to debt problems?
Savvy online marketing towards millennials and 'instant' approvals have made 'buy now pay later' an enticing option for Christmas shoppers. Recent reports suggest that 5% of all online retail sales and 20% of online fashion sales are now processed using Afterpay, which is Australia's most popular 'buy now pay later' provider. People are racking up debt through these kinds of services at breakneck speed. The problem? Most 'buy now pay later' providers are not required to play by the same rules as other credit providers. This means they are not required to do affordability checks before handing out credit.
There is money to be made from people struggling to pay their bills
Instant approvals without looking at people's income and expenses means some people are going to end up with more debt than they can handle, which is likely to hit home in the post-Christmas period. While these products are advertised as 'free', the reality is that people who are struggling to make ends meet will be charged hefty late fees if they miss a payment, even for relatively low-value products like a pair of jeans.  Afterpay reports it earns nearly 20% of its income from late fees alone.
Some 'buy now pay later' providers have controls in place to limit overspending, but ultimately these controls are voluntary. There is no guarantee these measures will stay in place, or that other lenders will follow suit. It seems inevitable that as 'buy now pay later' grows in popularity, regulation will be needed to curb irresponsible lending. In the age of fast access to credit, and record levels of household debt, it is critical that affordability checks are completed.
It is also important that 'buy now pay later' providers have hardship policies in place to help people struggling to make repayments, and that they are members of an external dispute resolution scheme so that shoppers can easily resolve disputes. Returning faulty products to a retailer can become a much more challenging task if the transaction also involves a 'buy now, pay later' provider.
Create your own spending limits
Thinking about using a 'buy now pay later' service for your Christmas shopping? Don't assume that just because you have been 'approved' that you can afford to make repayments, as it is unlikely that an affordability check would have been completed. Instead, create your own spending limits for gifts and other festivities, and stick to it to avoid a debt disaster come January.
If you find you are having trouble with your bills, don't be afraid to ask for help from a financial counsellor. Money problems can happen to anyone, and financial counsellors are well equipped to give you free and independent advice about options to help get you back on your feet. You can speak to a financial counsellor by calling the National Debt Helpline on 1800 007 007 or find independent debt help information on its website.
About Gerard Brody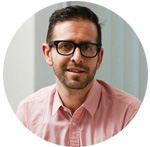 Gerard is the CEO of the Consumer Action Law Centre. He began in consumer advocacy as a policy officer and solicitor with Consumer Law Centre Victoria, before working as a Senior Policy Officer with Consumer Action. Gerard then worked with the Brotherhood of St Laurence as Senior Manager Financial Inclusion, leading the national rollout of the Saver Plus program.
Gerard returned to Consumer Action in 2011 to lead the Centre's policy and campaigns work. Gerard has represented consumers on a number of bodies, including the Australian Competition and Consumer Commission's Consumer Consultative Committee, the Australian Securities and Investments Commission's Consumer Advisory Panel and the Australian Energy Regulator's Customer Consultative Group. Gerard has a Masters in Public Policy and Management, Bachelor of Laws (Hons) and Bachelor of Arts (Hons) from the University of Melbourne.
*****
You can read the original article here on the Canstar website. Canstar is Australia's biggest financial comparison website. For 25 years, Canstar has been researching and rating financial products and today compares almost 30,000 products from over 300 financial brands across more than 30 different finance categories including the three major categories of banking, insurance and superannuation.