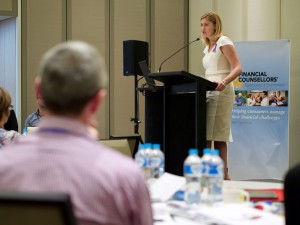 ICAN welcomes the announcement of the Palaszczuk Government's $25 million Better Budgeting program funding to support financial counselling and resilience initiatives across Queensland. Earlier this month, Communities Minister Shannon Fentiman launched the Better Budget program at the annual Financial Counselling Association of Queensland (FCAQ) Conference in Port Douglas, providing a $6 million funding boost to Queensland's financial counselling sector, with 27 new financial counselling/resilience positions announced to get Queenslanders back in the black.
Communities Minister Shannon Fentiman said financial counsellors and resilience workers will help Queenslanders take control of their own financial destiny. "There's no shortage of people out there who are all too ready to dish out financial advice, but the real trick is knowing who to trust," she said.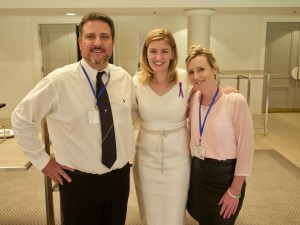 Jon O'Mally, President of the FCAQ noted the Better Budgeting program will have a positive impact on the community. "The state funding boost will assist an additional 10,000 people in Queensland that are currently experiencing financial stress, positively impacting their financial situation, relationships and overall mental health."
The 27 financial Counselling and resilience positions will be spread across Queensland, including the Gold Coast, Sunshine Coast, Gympie, the Darling Downs, Gladstone, Mount Isa, Cairns and the Torres Strait and run locally by Uniting Care, Wesley Mission, Anglicare, Centacare, Lifeline, Salvation Army and the Indigenous Consumer Assistance Network.
"FCAQ will work closely with Government and agency providers to ensure all financial counsellors and resilience workers are resourced and have appropriate training available to provide the highest quality service," said Mr O'Mally.
"Our investment means 27 new financial counsellors hit the ground running today, filling the massive hole left by the former Newman Government when it made cuts to the community services sector and left Queensland without dedicated financial counsellors," said Minister Fentiman.
View the Queensland Government's Media Release: http://statements.qld.gov.au/Statement/2017/3/1/financial-counsellors-helping-queenslanders-get-back-in-the-black