Over the last year, ICAN has been featuring two students of its "Indigenous Financial Counselling Mentorship Program" in every edition of the ICAN E-News. After twelve months of study, student participants in the 2015-16 Mentorship Program are set to graduate this week in Cairns! In our series finale, we meet Patrick Heenan from HK Training & Consultancy (Darwin, NT), Trish Evans from Save the Children (Mornington Island, QLD) and Josie Davis (CatholicCare, NT).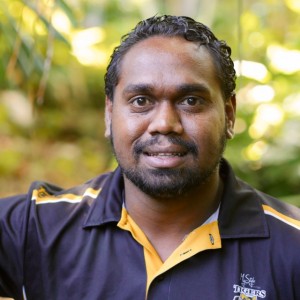 Patrick Heenan
Patrick hails from Darwin, NT, where he works as a Financial Capability Worker (FCW) with HK Training and Consultancy. Having worked in financial capability for the past two years, Patrick was interested in studying the Diploma of Financial Counselling in order to bring new skills and abilities to his work with clients, and to eventually become a qualified, practicing Financial Counsellor within his organisation. "Everything that I've learned in the [Mentorship] program has made me better reflect upon what I'm doing in my work," said Patrick. "The program has helped me to be more client-focused and be able to apply professional skills in daily work." As part of a team of four FCW's, Patrick is the only one currently studying his Diploma. "Because I'm the only one that is doing the Diploma training, I find that I'm also able to take what I'm learning in the course, back to my team in Darwin and share that knowledge," he said. "It's given me more experience that I can go back and share with my colleagues."
For Patrick, the Mentorship Program has also been a great personal experience. "The program has personally helped me to meet new people and make great friendships," he said. "Personally, it's been great way for me to study the Diploma. I've felt very comfortable in the course, especially having the Elders [fellow students] in the group. We've been able to sit down and talk about where we're all from and share our culture. I've learned a lot about where they come from. It's the kind of network I want to keep!"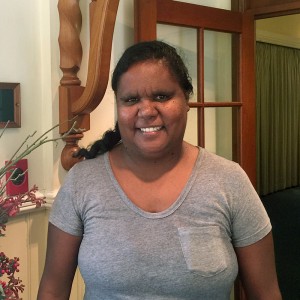 Trish Evans
Trish Evans works for Save the Children, as the sole Financial Capability Worker located on Mornington Island in the Gulf of Carpentaria. As a Traditional Owner of Mornington Island, she values bringing new financial counselling skills to her region, as a result of her study through the Mentorship Program. "I've learned a lot from the program," Trish said. "Studying through the Mentorship Program has given me more strength in how to assist my clients to deal with financial stress and the ability to advocate for my clients."
Trish also noted how valuable it has been for her to meet other Indigenous financial counsellors and capability workers. "Being able to meet and network with other Indigenous workers has been a great part of the program. Having that opportunity to meet other people is a big deal where I am from because I am able to gain wider support and learn different perspectives about how to better connect my clients to other services. It's been a very good experience doing the course with other Indigenous students. I've really enjoyed it. I was a bit nervous at first but then when I got to know everyone – it just feels like a family now!"
"I really enjoy the work that I do. I enjoy community work and helping my people," she said. "And I'm looking forward to becoming a Financial Counsellor!"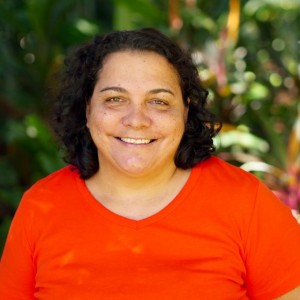 Josie Davis
Josie Davis works as a Case Manager – Financial Wellbeing & Capability for CatholicCare NT. Josie notes her journey through the Mentorship Program as a supportive and enjoyable experience where she has gained new knowledge, skills and greater confidence to carry out her work with clients. "The program has been brilliant!" Josie said. "It's been a highly supportive environment where we've been able to share our knowledge and experience with one another, with heaps of deadly humour!"
Josie also expressed appreciation for studying with other Indigenous workers in the course. "Studying with an Indigenous mob from all around Australia has been great! We've shared the challenges for community across urban, rural and remote areas, as well as the wealth of our culture!"
*****
The Mentorship program provides nationally accredited training through the Diploma of Community Services (Financial Counselling), and offers personal and academic mentorship in a supported learning environment, connecting students through face-to-face classroom and weekly online training sessions. It reflects the growing number of Aboriginal and Torres Strait Islander peoples working in the financial counselling and capability sector, with nine financial capability workers, six financial counsellors and one financial literacy trainer currently participating in the 2015-2016 program.
The second national Mentorship program commenced in July, bringing together Aboriginal and Torres Strait Islander students from Queensland, New South Wales, Victoria, South Australia and the Northern Territory.  The program is delivered in partnership with the Commonwealth Bank of Australia, who sponsors scholarships for Aboriginal and Torres Strait Islander student participants to successfully undertake the Diploma of Community Services (Financial Counselling). The Commonwealth Bank Mentorship Program Scholarships cover the full course fees for the Diploma.
Student participants of the Mentorship Program are currently meeting in Cairns this week for their final face-to-face 'block' training session and are set to graduate on Thursday, June 2nd. Stay tuned for the next newsletter to catch up with our newest Indigenous Financial Counsellors from across Australia!