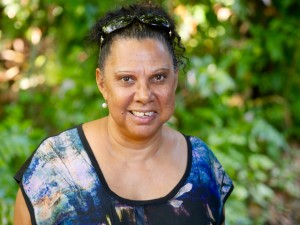 In the lead up to our 2016 Indigenous Financial Counselling Mentorship Program Graduation, we feature two students of its "Indigenous Financial Counselling Mentorship Program" in every edition of the ICAN E-News. In Part 6 of the series, we meet Eddie Buli from ICAN (QLD) and Deb Wright from the Kempsey Neighbourhood Centre (NSW).
Deb Wright has been working as a No Interest Loans (NILS) Coordinator at the Kempsey Neighbourhood Centre in Northern New South Wales. Deb's NILS work and working alongside financial counsellors, piqued her interest in the financial counselling profession. Since commencing in the Mentorship Program, Deb has been progressively moving into a financial counselling role, where she practices one day a week in addition to her NILS work.
Eddie Buli, Business Development Officer at ICAN, was interested in taking the Mentorship Program to aid his work in developing and delivering ICAN's Yarnin' Money financial literacy outreach program. As the end of the 2015-16 program draws closer, ICAN spoke to Deb and Eddie about their experiences during the course, thus far.
ICAN:     What has been your experience so far through the Mentorship Program? 
Deb:       I have thoroughly enjoyed participating in the Mentorship Program. I've learned new skills and gained confidence from the trainers/lecturers and fellow students who have been supportive throughout the program.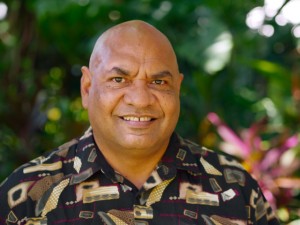 Eddie:    It has been many years since I last undertook any type of studies and not knowing what I was throwing myself into played on one's self-esteem. A month leading up to the to my first Mentorship Block I remember getting excited thinking about meeting new people from different organisations, different experiences, different stories and from different parts of Australia. As the Mentorship Blocks came the assessments became more intense in relation to gaining fresh information towards becoming a financial counsellor. With these new learnings I started to grasp a better understanding and appreciation of the immense work, time and effort that my colleagues undertake in their positions as financial counsellors at ICAN. Whether it's a win or loss, what I see matters – it's about the battle towards addressing financial issues, consumer issues and rights on behalf of our ICAN clients.
ICAN:     Describe – How has the Mentorship Program assisted you in your own work?
 Deb:       The program has assisted me to be able to empower my clients – to know where to find the right information and having the tools to be able to work towards a better outcome for their financial situations.

Eddie:    Being a part of a team in designing possible solutions and ways towards providing information and addressing the issues from an Indigenous perspective. The Mentorship Program has started to build that foundation that is needed to assist my role in conducting the Yarnin' Money Program. It's no use walking the walk if you can't talk the talk. Learnings from the program, our lecturers, my fellow students and colleagues gives the position of a financial counsellor meaning to me. During the Mentorship Program I've been gaining and growing with this new knowledge. I've become more confident in understanding the language of a financial counsellor in a financial and consumer world and speaking more informatively not only on the materials of Yarnin' Money but when presenting at meetings, forums and conferences in relation to the financial literacy and consumer issues.
ICAN:     What kind of personal and/or professional benefits has the Mentorship Program provided you with?
Deb:       The program has provided me with the information and skills to be able to better assist my clients, knowledge in where to refer people to appropriate services, and working towards the best outcomes, so clients are not left in vulnerable situations.
Eddie:    Some of the benefits from the Mentorship Program is ascertaining this new knowledge of the profession and the realm of a financial counsellor. Through this comes with and for our clients is getting in the know of the different and developing supporting skills required, utilising various strategies, being mindful of your own well-being, having a strong familiarity of the relevant legislations, identifying and understanding the non-government, government agencies, regulatory bodies for referrals in hopefully assisting a positive outcome on behalf of our clients.
ICAN:     What has been your experience in doing the course with other Indigenous students?
Deb:       Meeting and networking with other Aboriginal students has been really positive for me. It's been a great experience to learn about their communities and how they are helping their communities.
Eddie:    It has been an immense pleasure to meet the other Indigenous students in the Mentorship Program. From our time spent together during our Blocks we have formed a pretty tight supportive group from our yarns, sorry business and laughs. Cairns being the host town for the training I've tried to make that extra effort and good pasin (fashion/custom) to lookout for my Sisters and Brothers whilst they are away from their homes and loved ones. I know if I'm ever passing through their country I've made new friends to seek advice from to assist me with my travels.
********
The Mentorship program provides nationally accredited training through the Diploma of Community Services (Financial Counselling), and offers personal and academic mentorship in a supported learning environment, connecting students through face-to-face classroom and weekly online training sessions. It reflects the growing number of Aboriginal and Torres Strait Islander peoples working in the financial counselling and capability sector, with nine financial capability workers, six financial counsellors and one financial literacy trainer currently participating in the 2015-2016 program.
The second national Mentorship program commenced in July, bringing together Aboriginal and Torres Strait Islander students from Queensland, New South Wales, Victoria, South Australia and the Northern Territory.  The program is delivered in partnership with the Commonwealth Bank of Australia, who sponsors scholarships for Aboriginal and Torres Strait Islander student participants to successfully undertake the Diploma of Community Services (Financial Counselling). The Commonwealth Bank Mentorship Program Scholarships cover the full course fees for the Diploma.
Student participants of the Mentorship Program met in Cairns this week for the counselling component of the program, and are expected to graduate in early June 2016.