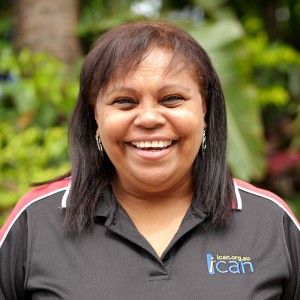 In the lead up to our 2016 Indigenous Financial Counselling Mentorship Program Graduation, we feature two students of its "Indigenous Financial Counselling Mentorship Program" in every edition of the ICAN E-News. In Part 5 of the series, we meet Sandy Rosas from the Indigenous Consumer Assistance Network and Daniel Olsson from the Aboriginal Legal Rights Movement (SA).
Sandy Rosas, a Financial Counselling Support Officer at ICAN, was new to the financial counselling sector when she joined the 2015-16 Mentorship Program. Sandy joined ICAN after working for eight years across job network and Aboriginal health services. She is looking forward to finishing her Diploma of Community Services (Financial Counselling) and becoming an accredited financial counsellor. Daniel Olsson is part of the financial counselling team at the Aboriginal Legal Rights Movement (ALRM) in Port Augusta, South Australia. At eighteen years of age, he is the youngest financial counsellor to join the Mentorship Program.
Now at the halfway point through their studies, ICAN spoke to Sandy and Daniel about their experiences during the course, thus far.
ICAN:     What has been your experience so far through the Mentorship Program?
Sandy: My experience so far in doing the Mentorship Program is that I'm able to feed off the other students' ideas and resolutions on certain parts of the program that I find difficult to understand. I listen to how they've dealt with their clients and how they've resolved some of the issues that I may have thought were too difficult.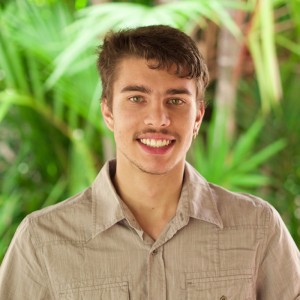 Daniel: The reason I would have to say, I wanted to study financial counselling was and still is – to be a part of my community – to help people that are struggling and try to help change their situation for the better. When I started the course my expectations was to gain the skills and knowledge of a financial counsellor and to be able to put the skills and knowledge I have learnt into practice.
ICAN: How has the Mentorship Program assisted you in your own work?
Sandy: Since commencing the Mentorship Program back in July last year, I have learnt to be a better advocate for my clients in the sense that – I have a better knowledge of which avenues to take to get a good outcome for them. I have learnt that there are many service providers available that are able to assist my clients with other issues that need addressing; services such as: housing, financial assistance, NILS, clothing, furniture etc, as well as legal services that are available for clients should they require legal guidance and assistance.
Daniel: Being a part of the Mentorship Program has given me confidence and over the time of the course, the knowledge and skills I need to become a financial counsellor.
ICAN: What kind of personal and professional benefits has the Mentorship Program provided you with?
Sandy: I feel my clients now see me as professional at my job and striving to achieve the best outcomes for their financial difficulties. I'm more aware of who to go to and where I can refer clients with issues outside of financial counselling.
Daniel: This course has given me very new knowledge and skills, to help me identify and give my clients all the options they have in the situation they're in. During my participation within this course I have gained knowledge to improve my own financial position and life choices as well.
ICAN: What has been your experience in doing the course with other Indigenous students?
Sandy: I have always enjoyed working with people who share my cultural outlook. It's so much easier to work and learn with my indigenous brothers and sisters because we seem to do things pretty similar and have a 'down to earth' approach to learning. As a group, we all share both the professional approach to our client work, but also that personal and cultural insight we as Indigenous financial counsellors bring, when working with Indigenous clients.
Daniel: Studying through the Mentorship program with other Aboriginal students has been a great experience for me, listening to their stories and past experiences gave me an in-depth insight into the community sector and hearing about a wide range of problems all across Australia. It has taught me how to think outside the box and through the peer-to-peer learning, I have gained from others' personal experiences and knowledge, which has really been eye-opening for me.
******
The Mentorship program provides nationally accredited training through the Diploma of Community Services (Financial Counselling), and offers personal and academic mentorship in a supported learning environment, connecting students through face-to-face classroom and weekly online training sessions. It reflects the growing number of Aboriginal and Torres Strait Islander peoples working in the financial counselling and capability sector, with nine financial capability workers, six financial counsellors and one financial literacy trainer currently participating in the 2015-2016 program.
The second national Mentorship program commenced in July, bringing together Aboriginal and Torres Strait Islander students from Queensland, New South Wales, Victoria, South Australia and the Northern Territory.  The program is delivered in partnership with the Commonwealth Bank of Australia, who sponsors scholarships for Aboriginal and Torres Strait Islander student participants to successfully undertake the Diploma of Community Services (Financial Counselling). The Commonwealth Bank Mentorship Program scholarships cover the full course fees for the Diploma.
Student participants of the Mentorship Program will recommence block training in Cairns in early 2016.