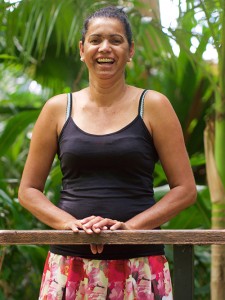 In the lead up to our 2016 Indigenous Financial Counselling Mentorship Program Graduation, we feature two students of its "Indigenous Financial Counselling Mentorship Program" in every edition of the ICAN E-News.  In Part 4 of the series, we meet Danielle Riley from the Kempsey Neighbourhood Centre (NSW) and Charles Charles from the Australian Red Cross (Port Augusta, South Australia).
Danielle Riley is one of three Indigenous Financial Counsellors employed at the Kempsey Neighbourhood Centre in Northern New South Wales.  She has been a practicing financial counsellor for four years, and has been working across the community services sector since 2009.  Although already a practicing financial counsellor, Danielle was interested in taking the Mentorship Program to gain her Diploma of Community Services (Financial Counselling).  Charles Charles, a Community Development Worker with the Australian Red Cross in Ceduna (SA), was interested in learning about financial counselling from a systems advocacy point of view.
Now at the halfway point through their studies, ICAN spoke to Danielle and Charles about their experiences during the course, thus far.
ICAN:     What has been your experience so far through the Mentorship Program?
Danielle:  I felt taking the program would be a good way to meet other Indigenous financial counsellors. It's been a great networking opportunity, getting to know other Indigenous financial counsellors and financial capability workers from around Australia and learning about the different ways they practice financial counselling.
Charles:  Through taking the program, I've learned about some of the challenges that other Aboriginal financial counsellors and workers face, and how they carry out their work on a day-to-day basis. In the course, some of the issues that other students speak about are the same as the issues we face down in Ceduna, but then, many are equally just as different.  We cover a lot of those differences in the course, how issues differ in a metropolitan area to more remote areas.  For example, some areas in Western Australia, the Northern Territory and recently in Ceduna, they've got the Basics Card, which not all communities have.  So there's going to be some challenges we face as financial counsellors, in helping our clients.
ICAN:  How has the Mentorship Program assisted you in your own work?
Danielle:  As a practicing financial counsellor, the course has provided indepth knowledge of the financial counselling process, which assists me in my daily work.  The course shows us how to work within a more structured financial counselling process.  We're learning how to really tap into a variety of tools and resources that can help us to better assist our clients.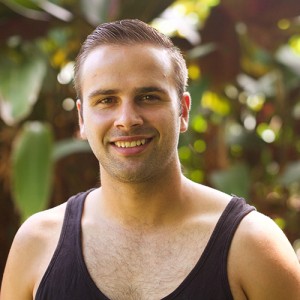 Charles:  For me, the content of the course has been really relevant.  It puts things into perspective – understanding how the system works. As a worker, you work one-on-one with clients, and there are times when we come to barriers. So throughout this course, I've learned that sometimes we have to make that systematic change in our daily work, as a way to support clients and communities.
ICAN:  What has been your experience in doing the course with other Indigenous students?
Danielle:  It's given me a sense of pride and empowerment to be part of a collective skilled workforce of Indigenous financial counsellors.  It's amazing to see the level of individual skill and knowledge that other students bring to the program, and to recognise the vast diversity of our skills. Through the program, we can influence one another and gain knowledge from one another as well.

Charles:  For me, it has been about seeing how different Aboriginal people and cultures do things differently, due to the region they're come from.  It's been a big eye opener for me.
ICAN:  What kind of personal and professional benefits has the Mentorship Program provided you with?
Danielle:  It's given me the opportunity to be able to boost my skills professionally and also in my personal life.  The course has really strengthened my personal empowerment.  I feel if I've got that empowerment, and I feel confidence within myself, then I am able to go out and deliver a quality service to my community.
Charles:  At first, I was a bit nervous to start the course, wondering what to expect and how the course would take form.  But it's been a really good learning experience, I've learned so much about where everything fits – from the role of government, to how financial counselling is funded, to how it fits within a larger social welfare framework.
Danielle:  Having that professional network of Indigenous financial counsellors has been important to me.  To be able to network with other financial counsellors across Australia and get that sense of where they're coming from, because at the end of the day, we're all fighting the same battle.
The Mentorship program provides nationally accredited training through the Diploma of Community Services (Financial Counselling), and offers personal and academic mentorship in a supported learning environment, connecting students through face-to-face classroom and weekly online training sessions. It reflects the growing number of Aboriginal and Torres Strait Islander peoples working in the financial counselling and capability sector, with nine financial capability workers, six financial counsellors and one financial literacy trainer currently participating in the 2015-2016 program.
The second national Mentorship program commenced in July, bringing together Aboriginal and Torres Strait Islander students from Queensland, New South Wales, Victoria, South Australia and the Northern Territory.  The program is delivered in partnership with the Commonwealth Bank of Australia, who sponsors scholarships for Aboriginal and Torres Strait Islander student participants to successfully undertake the Diploma of Community Services (Financial Counselling). The Commonwealth Bank Mentorship Program Scholarships cover the full course fees for the Diploma.
Student participants of the Mentorship Program will recommence block training in Cairns in early 2016.