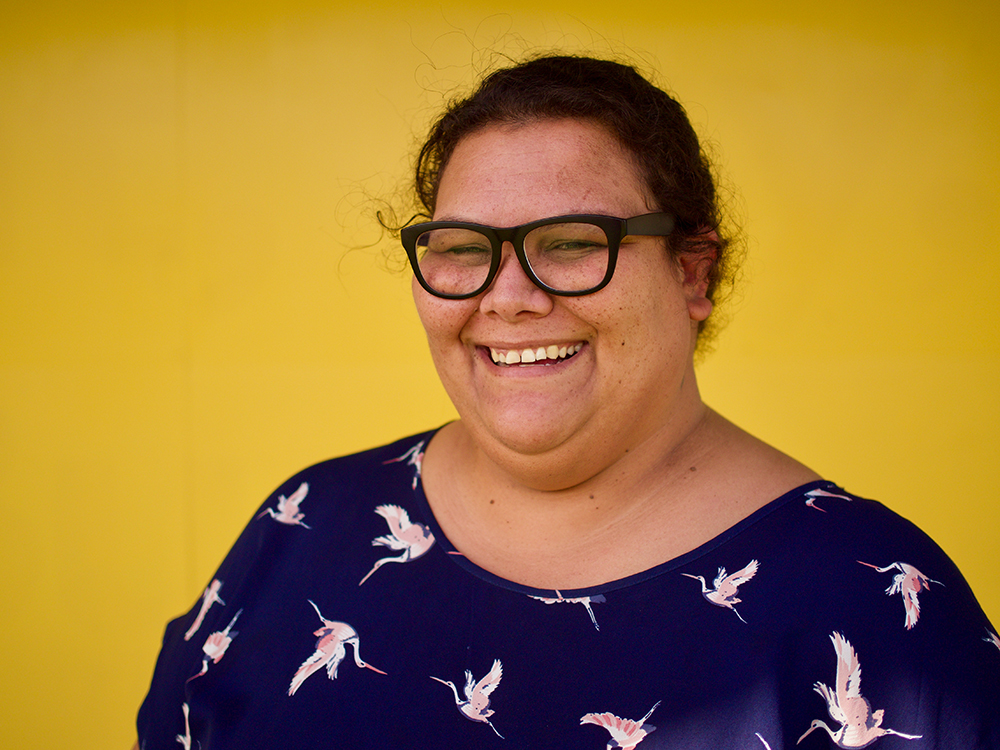 Every month in the lead up to our 2019 Graduation, ICAN features students of its Indigenous Financial Counselling Mentorship Program here in our E-News. This month, we meet Fallon Harris, a proud Aboriginal and South Sea Islander woman, whose family originates from from Kalkadoon Country and Tanna/Ambrym islands in Vanuatu. Fallon has been working as the Community Engagement and Therapeutic Officer with the Rumbalara Aboriginal Co-operative in Shepparton, Victoria for three years in her current job role and seven years overall. ICAN caught up with Fallon to find out how she's been travelling through the Mentorship Program, now nearing graduation…
What has been your experience so far through the Mentorship Program?
I find the program really rewarding. The program is definitely supportive in completing the diploma. Studying and working full time plus family life would have been more difficult and I doubt I would have completed it.
How has the Mentorship Program assisted you in your own work?
The program has taught me a lot the parameters of my job role. It's also been comforting knowing that I share the same struggles with others who work in community. I have definitely learnt the difference of financial capability workers and financial counsellors. Doing this course has made me realise we need both in our community and I plan on presenting that to my Management for future reference. The knowledge I have learnt has definitely given me a greater understanding of how I can help clients which has improved my work ethic.
What kind of personal and/or professional benefits has the Mentorship Program provided you with?
This program has really broadened my horizons in knowing what I can do for clients. I started in this role as doing basic budgeting. Now I have the ability to help clients so much more. I also would have to refer clients to a financial counsellor which could have been a 4-6 weeks wait. So now clients are getting access to service in house.
What has been your experience in doing the course with other Indigenous students?
Working with other mob has been great! We all understand eachother and it feels culturally safe when we talk about sensitive things like sorry business, men's business or women's business. We don't have to explain certain lore aspects as we already understand. For me I have learnt a lot from my peers professionally, culturally and personally. I believe I have made lifelong friends and plan to visit each in their respective communities.
*****
Through ICAN Learn, the Mentorship program provides nationally accredited training through the Diploma of Financial Counselling and offers personal and academic mentorship in a supported learning environment, connecting students through face-to-face classroom and weekly online training sessions. It reflects the growing number of Aboriginal and Torres Strait Islander peoples working in the financial counselling and capability sector, with 10 Financial Capability Workers, 1 Financial Counsellor, 1 Financial Literacy Trainer, 1 Financial Resilience Worker and 2 Program Managers currently participating in the 2017-2019 program.
The third national Mentorship program commenced in October 2017, bringing together Aboriginal and Torres Strait Islander students from Queensland, New South Wales, Victoria, South Australia and Western Australia. The program is delivered in partnership with the Commonwealth Bank of Australia, who sponsors scholarships for Aboriginal and Torres Strait Islander student participants to successfully undertake their Diploma of Financial Counselling. The Commonwealth Bank Mentorship Program Scholarships cover the full course fees for the Diploma.
Students of the Mentorship Program are expected to graduate in mid-2019.