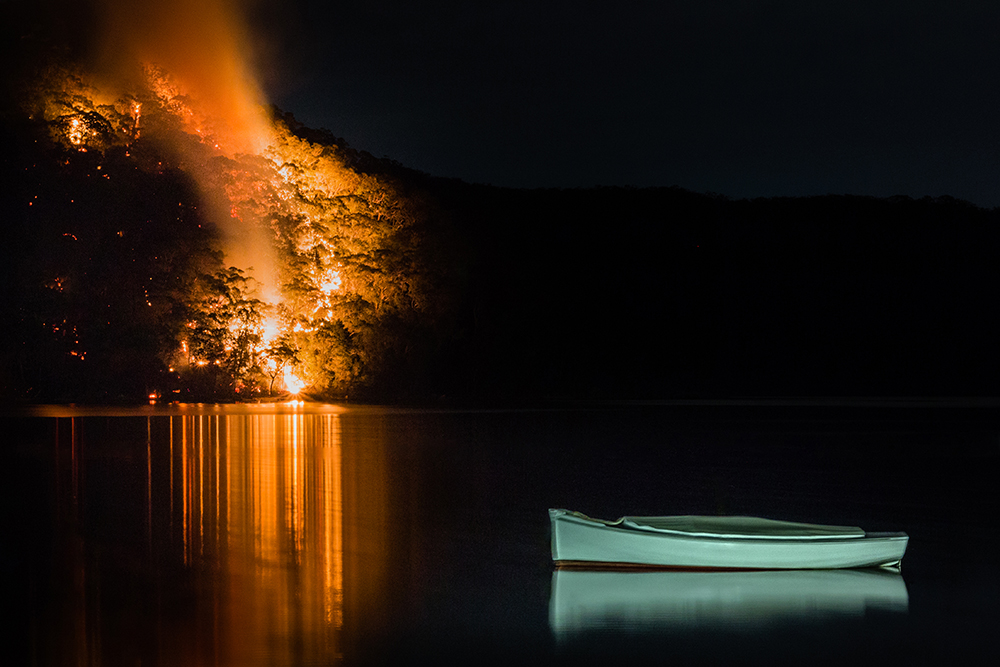 As of the 4th January, 2020, Australia's bushfire crisis has caused 24 fatalities and the destruction of over 2500 buildings, including over 1300 houses. The estimated $350M+ insurance bill coupled with other associated financial impacts of this catastrophic event are unprecedented and will require a coordinated response from an already under resourced national financial counselling sector. Natural disasters are both increasing in number and intensity, as climate change scientists have predicted over the past three decades.
In May 2019, Financial Counselling Australia (FCA) held a Natural Disaster Workshop during their annual conference in Melbourne. The workshop was the beginning of a national multi-disciplinary conversation on appropriate financial counselling responses to natural disaster situations. ICAN Financial Counsellor, Ray Kent spoke at the workshop about his learnings from Cyclone Yasi and the more recent 2019 Townsville floods.
"Our experience suggests that the sector has approximately 6-months to prepare an appropriate financial counselling response to the recent bushfire events," said Mr Kent. "This is when the state emergency services start winding back and the financial counselling issues really start kicking in. Significant financial counselling case experience is critical in post natural disaster scenarios, as you are often supporting people experiencing a range of mental health issues on top of complex financial problems."
Any natural disaster response requires systems to be put in place that support both the mental health of our service users and our financial counselling practitioners. "We are introducing the development of self-care plans as part of our professional supervision and continuous improvement processes in 2020," said Mr Davis. "Vicarious trauma is a real threat for financial counsellors at the best of times, natural disaster situations increase this threat tenfold."
Unified, financial counselling systems responses to natural disaster-affected regions, requires working collaboratively and implementing triage models to match the needs of service users with a highly skilled financial counselling workforce. Some of the ways we can achieve this is by increased financial counselling funding to affected areas, and by building our financial counselling workforce:
In the short-term, provide on-call financial counsellors sourced from a state or national association registered pool, that have relevant professional development and/or disaster financial counselling experience.
In the longer-term, deliver place-based Diploma of Financial Counselling training programs in order to develop localised financial counselling workforces equipped to meet the ongoing needs of disaster affected communities.
ICAN and ICAN Learn looks forward to sharing our experiential learnings and supporting the national financial counselling sector's response to these catastrophic events.