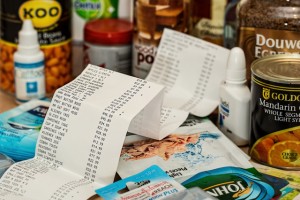 After the hustle and bustle of holiday shopping and sales, the Office of Fair Trading (OFT) is reminding consumers of their rights and warning them to be wary of unfair business practices.
Fair Trading Executive Director Brian Bauer said business had to honour consumer refund rights under the Australian Consumer Law (ACL).
"Most businesses understand that honouring consumer guarantees is crucial to maintaining customer confidence and goodwill, and many business have developed additional and generous refund and return policies," Mr Bauer said.
"Consumers need to remember that while the ACL provides protection if something is wrong with your purchase, it doesn't automatically give you change-of-mind rights.
"If a product comes out of the box broken, damaged or in poor condition, the business has to give you a refund, repair or exchange.
"Products must be of 'acceptable quality', which means they must be safe and able to do all the things you'd would normally expect them to do.
"If you simply change your mind or realise you've bought the wrong size or colour, the business doesn't have to give you a refund, although some still might."
The law also gives consumers protection when a product has to be returned because it can't do the job for which it was sold.
"If you speak to a salesperson and explain what you need a product for, and take their advice, only to find the product can't do what was promised, you have the right to a refund," Mr Bauer said.
"Business must help you resolve any problems you have with the products or services they sell. If they can't do it all themselves, they must contact the manufacturer on your behalf and not simply refer you off to the manufacturer."
While consumer rights under the ACL still apply to online purchases, you may have limited options to get your money back with overseas suppliers.
"Be cautious when shopping online. Check the e-retailer's terms and conditions before hitting the buy button," Mr Bauer said.
"Be very careful about buying from a business that does not have clear refund policies, or does not provide a physical address and contact phone number."
The OFT has developed four easy steps for smarter shopping:
1.     Shop around:
Research your options before buying and make sure you compare on the basis of quality and cost. Sometimes the cheapest isn't always the best.
2.     Know your consumer guarantees:
You are entitled to a refund, exchange, repair or repeat service for goods or services that are of poor quality. You will need to show proof of purchase.
3.     Read the paperwork (and keep it)
Reading the paperwork will give you important details about a product or service. Store it in a safe place.
4.     Care for your receipts
Some receipts can fade quickly and this may make it difficult to prove purchase later on. Download our 'Buy Smart' app from our website for the ideal receipt storage solution.
If something does go wrong, OFT recommends that consumers talk to the business first.
"Most businesses are happy to help if you have any complaints or problems. Raise it with them and try to resolve it," Mr Bauer said.
"Send your complaint in writing to the manager. Describe the problem and how you would like them to fix it. If this doesn't work, you can make a complaint to OFT."
The ACL's consumer guarantees regime sets out the rights of consumers for faulty goods and services. In simplest terms, the consumer is always entitled to a refund, exchange, repair or repeat service if something goes wrong with the product or service purchased. If the defect is bad enough that the consumer never would have made the purchase had they known about it, the consumer gets to choose what kind of remedy they want. If the problem is less serious, the business still has to fix it, but they get to choose how.
For more information about consumer rights under the Australian Consumer Law visit the OFT website at http://www.qld.gov.au/fairtrading or call 13 QGOV (13 74 68).