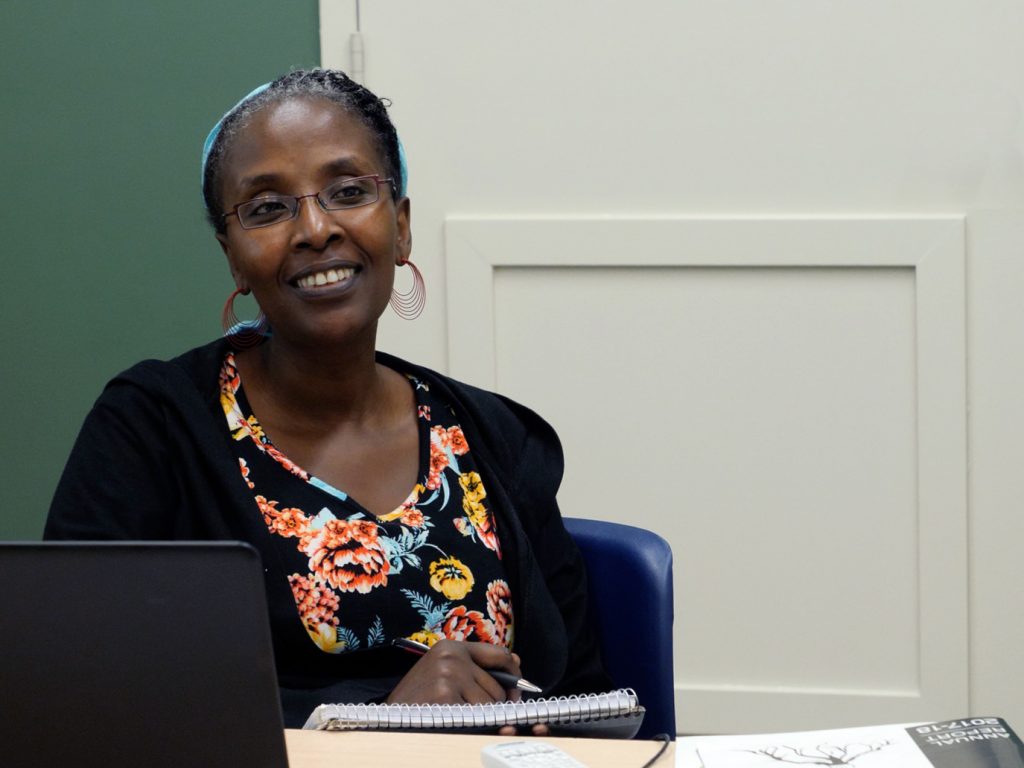 In Part 2 of ICAN's Canadian Study Odyssey, the team visits host Community Economic Development (CED)/Financial Empowerment organisations, SEED (Winnipeg, Manitoba) and Momentum (Calgary, Alberta). ICAN Co-Founders Aaron Davis and Carmen Daniels were keen to learn more about the intersection of CED and Financial Empowerment programs at SEED and Momentum after a brief fact-finding tour in late 2017. In a program delivery context, ICAN Operations Manager, Jon O'Mally was interested in further exploring the practical application of behavioral economics and asset mapping within financial counselling and capability services. 
Information sharing
In the spirit of sharing, the ICAN team presented to SEED, Momentum and partner organisations on topics ranging from Indigenous engagement, Australia's financial counselling and consumer regulatory frameworks, Yarnin' Money (financial literacy program) and evaluation methodologies. Organisations in both Winnipeg and Calgary were expressly interested in learning about the scope of work undertaken by financial counsellors, the professionalisation of Australia's financial counselling sector and its consumer advocacy role.
What our Canadian sister organisations do well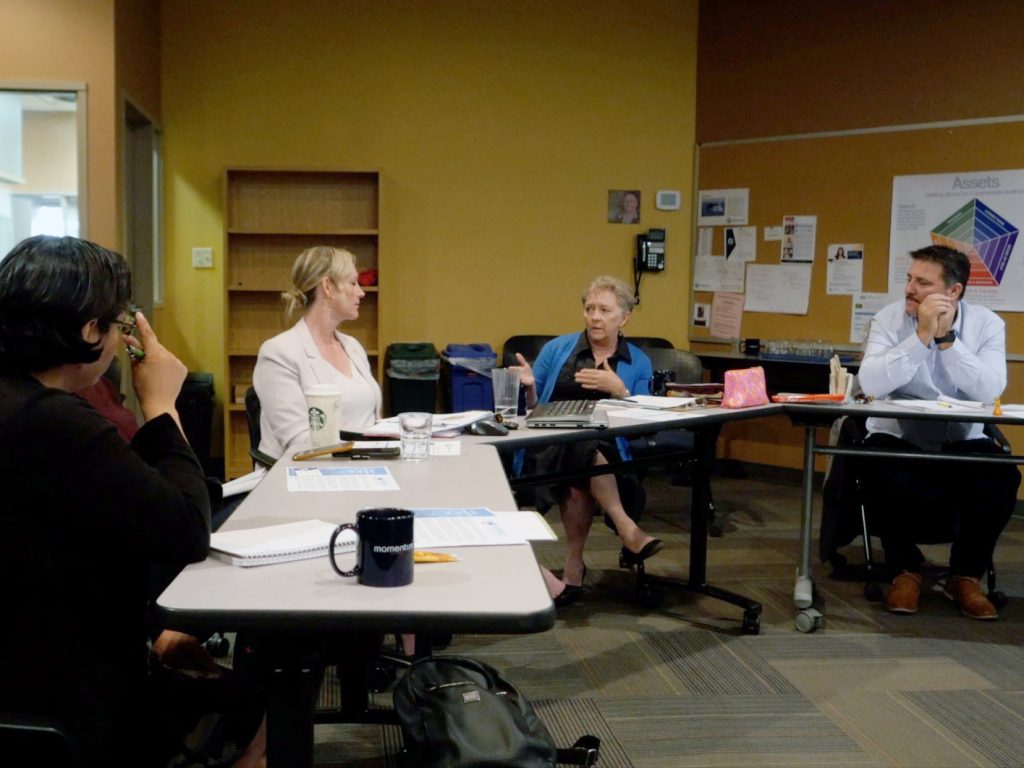 Both SEED and Momentum highlighted the importance of collaboration and the integration of Financial Empowerment services within broader Community Economic Development networks. Each organisation was part of a larger collective impact movement designed to move people through the Sustainable Livelihoods continuum (see below). The ICAN team met with partner financial counselling, social enterprise/business development programs/organisations and were blown away by community building social enterprises, BUILD and Fuse 33 Makerspace.
The utilisation of the Sustainable Livelihoods model within a financial empowerment context was an identified asset for both SEED and Momentum. Sustainable Livelihoods is a strengths-based program that concentrates on a participant's assets over deficits, mirroring ICAN service values. The framework is key to empowering individuals and guiding them through the Sustainable Livelihoods continuum. The 'Side Hustle', was also discussed as something that should be included in the income generation mix. A side hustle is any type of employment undertaken in addition to one's regular income generation. A side hustle is generally freelance or piecework in nature, providing a supplementary income. Side hustles are often things a person is passionate about, rather than a typical day job worked in order to make ends meet. Our learnings from Canadian Financial Empowerment organisations will contribute to the development of our Yarnin' Jobs and Yarnin' Business programs, sponsored by the Ian Potter Foundation.
What ICAN and Australia does well
The benefits of Australia's national consumer credit regulation and regulators became evident after listening to our sister financial empowerment organisations across three Canadian provinces; all with their own credit legislation. The ICAN team spoke extensively about the interaction between financial counsellors and Ombudsman services, such as the Australian Financial Complaints Authority (AFCA) – the financial services ombudsman, and regulators, such as the Australian Securities and Investments Commission (ASIC). The team also learned that Canada's version of financial counselling operates differently than Australia's. SEED partner, the Community Financial Counselling Services were impressed with Australia's financial counselling frameworks and the work undertaken to professionalise the sector including state association membership, diploma training, professional development and supervision.
Where to from here
ICAN CEO/Filmmaker, Aaron Davis captured the journey across Canada and will produce a documentary over the coming months outlining key financial empowerment, sustainable livelihoods and collective impact program learnings. The documentary will apply the learnings to an Australian context and inform the development of our Yarnin' Jobs/Business program and our collective impact community.