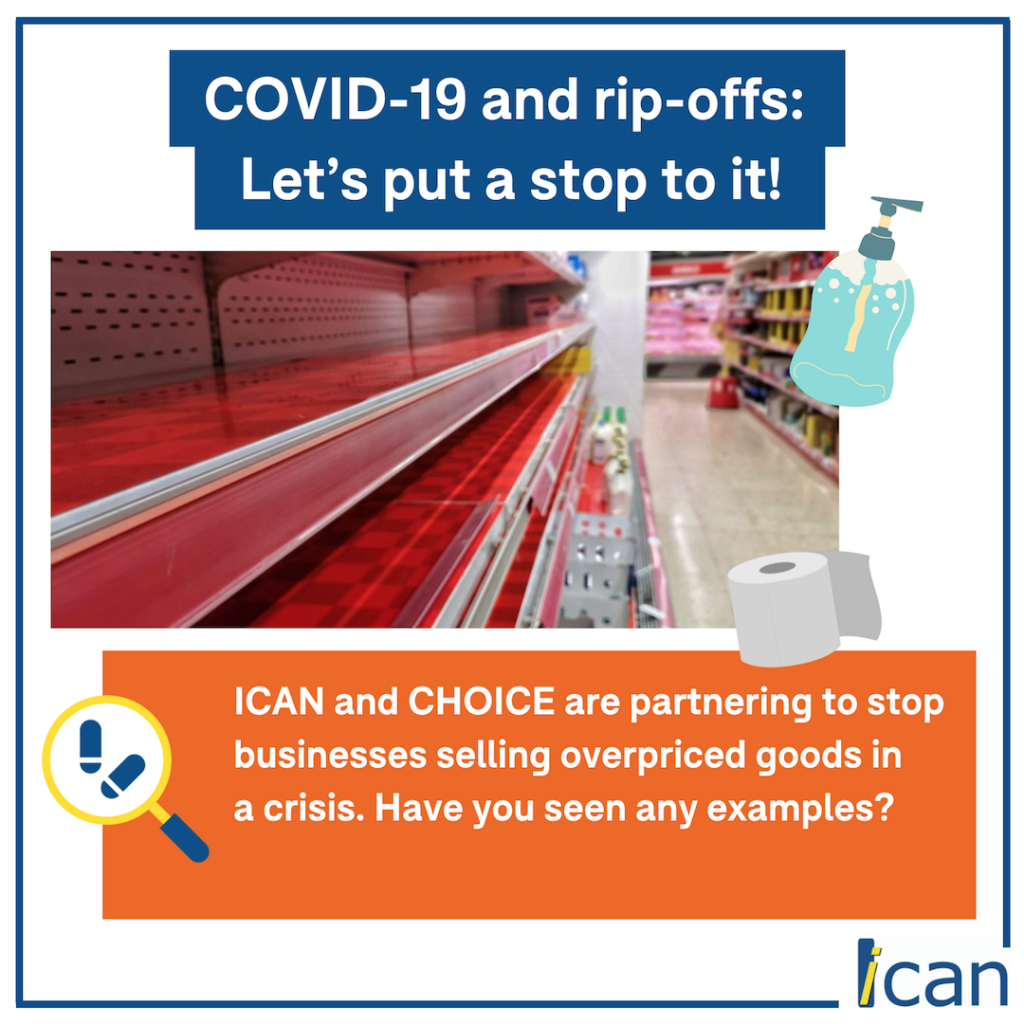 The recent COVID-19 panic buying spree left most of us feeling frustrated and bewildered. More alarmingly, it left the elderly and our most vulnerable at risk of not having access to essential everyday items – or worse – risking their health trying to find them. The opportunities for price gouging have never been higher, both online, and in brick and mortar stores.
ICAN think it is high time price gouging was illegal in Queensland, so we've teamed up with CHOICE to campaign against it.
So far, more than 27,000 Australian consumers, including 5,145 Queenslanders, have signed CHOICE's petition to put an end to price gouging.
ICAN CEO Aaron Davis said, 'The high cost of fresh food and essentials household items in remote Aboriginal and Torres Strait Islander communities are known to be a significant factor in the disproportionate rates of chronic disease. The issue of panic buying and price gouging is extremely important to ICAN, as it may exacerbate this problem. We don't want people to be stuck in an inequity loop, where remote communities are unable to access affordable goods because they're in lockdown due to COVID-19, or any other emergency.'
CHOICE has prepared draft legislation proposing a cap of 120% (of the original price) on items deemed to be essential by the responsible Minister. This draft legislation, along with a joint letter of support from ICAN and CHOICE, have been sent to the Qld Attorney General and Minister for Justice, the Hon Yvette D'Ath MP, for consideration.
ICAN hope to see CHOICE's draft legislation debated as soon as possible, to protect the health and financial wellbeing of consumers everywhere.
If you are aware of any current price gouging, please call ICAN on 1800 369 878, or contact @icansocial on Messenger.
If you would like to add your name to CHOICE's petition, you can do it here: