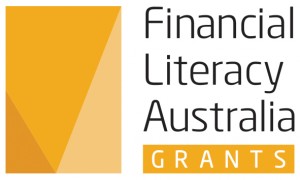 Expressions of interest for the 2016 round of Financial Literacy Australia Grants are now open. The closing date is 30 May 2016. The Financial Literacy Australia (FLA) Grants program supports not-for-profit organisations to advance financial literacy in Australia.
In 2016, FLA expects to allocate up to $1.5 million in grants.
Keen to experiment with an innovative financial literacy program and share the results?
Want to evaluate your existing program to measure its impact and see how it can be improved?
Do you have a great existing program with demonstrated results that could be expanded to reach more people?
Have a great idea for research that will make a real difference?
FLA is keen to support projects like these.
Key dates for 2016
30 May – Closing date for Expressions of Interest
early July – Shortlisted organisations invited to submit full application
14 September  – Closing date for full applications
early November – Successful grant recipients announced
 Steps in applying
 FLA initiated projects
 As well as the 'applicant initiated' projects mentioned above, FLA may fund projects that it initiates itself. FLA may directly approach organisations about possible projects, or call for proposals to address a specific issue. These will be reported in the FLA newsletter, the sign-up form can be found at http://finlit.org.au/grants/ .