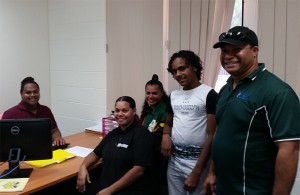 In addition to accessing ICAN's services at our Cairns and Townsville offices (and via 1300 369 878), we also provide weekly financial counselling and capability outreach services to several locations across North Queensland, including the Manoora Community Centre (in Cairns) and the Yarrabah and Palm Island Aboriginal communities.
Our amazing financial counsellors: Leeanne Griffiths, Ron Fave and Sandy Rosas provide the heads up on the outreach they deliver in each location…
ICAN Financial Counselling Outreach Service to Palm Island
ICAN has been serving the community residents of Palm Island with Financial Counselling services for over 7 years. I joined ICAN in January 2011 and over the years, have assisted individuals and families on the Island in financial capability, financial counselling and No Interest Loans (NILS) services.  We have had a great success rate with our NILS services on Palm Island, which has seen many Centrelink recipients obtain whitegoods, furniture, beds & mattresses and a whole range of other essential household items.  ICAN now delivers our financial counselling and capability services as weekly outreach to the Island – and I visit the community each week on Tuesdays.  We provide a range of financial counselling and capability services, including:
Providing sound advice and tips on budgeting and assessing financial circumstances using information and tools on moneysmart.gov.au;
Assisting all to lodge financial hardship applications to Financial Service Providers;
Assisting all to locate lost money in ATO database, rollout funds to current Super Fund and/or rollover various super fund accounts into a single super fund account;
Understanding consumer leases and the rights and responsibilities;
Assisting all if required to complain through External Dispute Resolution schemes of the Ombudsman services ie. Financial Ombudsman Service, Credit and Investment Ombudsman;
Identify systemic issues in the community and raise concerns through the appropriate and relevant forums ie. Australian Consumer and Competition Commission Community Advisory Group meetings.
ICAN provides weekly outreach services to Palm Island.  You can visit us at the PCYC Office on Palm Island, every Tuesday from 8:00 a.m. to 3:00 p.m.
Yarrabah Community Outreach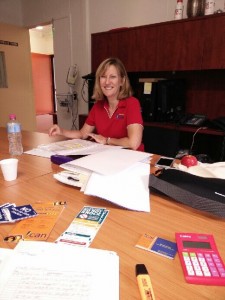 ICAN provides weekly outreach to the Yarrabah community on Thursdays.  ICAN's services include financial counselling, advocacy and No Interest Loans (NILS) up to $1200 for the purchase of essential household goods. If you are interested in accessing ICAN's services – we are located in the conference room near the pharmacy in Workshop Street, Yarrabah.  Office hours are usually 9.30 a.m. to 1:00 p.m.  However, appointments can also be made outside of these hours if necessary. If requested, ICAN can also conduct formal/informal sessions with groups/families/individuals on various topics such as consumer rights, door-to-door selling, purchasing cars, obtaining credit history, budgeting and other financial capability and counselling services.
If ICAN cannot make its weekly outreach visit to Yarrabah, the community will be notified via the "Yarrabah Notice Board" on Facebook.  Clients can also attend the Cairns office at 209 Buchan Street during office hours 8.00 a.m. to 5.00 p.m. Monday to Thursday and 8.00 a.m. to 12.15 p.m. on Fridays. In addition, clients can contact ICAN on 1300 369 878 to make an appointment, to seek financial counselling and further information.
Manoora Community Centre (Cairns)
ICAN also provides weekly outreach services to the Manoora community centre. In early 2016, ICAN and the community centre sought ways to localise our financial counselling services, to support local people with transport issues, to be able to access ICAN's services within their own community.  Since April 2016, Sandy Rosas has been delivering financial counselling outreach to the Manoora Community Centre, located at 29 Marchant Street, Manoora (QLD).
Financial counselling services have been accessed for electricity and gas disconnections, as well as housing issues.  You can drop by the centre to see Sandy on Mondays each week from 9:00 a.m. to 4:00 p.m. Walk-ins are encouraged, and appointments can also be made by contacting ICAN at 1300 369 878 or by calling Manoora Community Centre at (07) 4053 2533.