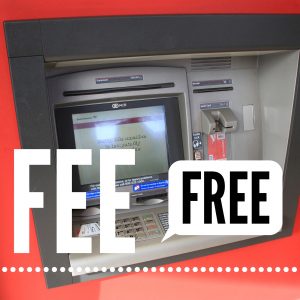 As 2017 was coming to a close, the Australian Competition and Consumer Commission (ACCC) re-authorised 15 banks to to provide fee-free usage at up to 85 selected ATMs in remote parts of the Northern Territory, Queensland, Western Australia and South Australia.
Wujal Wujal, a small isolated rainforest community situated in south eastern Cape York is one site on the list to have their Fee Free ATM extended for a further five years. "Historically bank fees have really impacted our community," said Desmond Tayley, Mayor of the Wujal Wujal Aboriginal community.
"The fee free ATM in Wujal Wujal has helped reduce one of many high cost living expenses here. We welcome the announcement and would be keen to know the overall savings to our community through this initiative."
Aaron Davis, CEO of the Indigenous Consumer Assistance Network (ICAN), is also pleased to see the initiative extended and is looking forward to see its reach expanded. "We know there is only one out of fifteen Torres Strait Islands without a bank that have access to this initiative. You don't get any more remote than these islands and high cost bank fees, fuel and groceries really put pressure on low incomes. Given that these inequities continue to exist for the Torres Strait, we'd like to see the fee free ATM initiative expanded in this geographic area," said Mr Davis.
In an Australian Banking Association (ABA) media release, CEO, Anna Bligh explained why the Fee Free ATM initiative is important. "Until remote communities get better access to phone or internet technology to do their banking, the ATM is a lifeline for them. The ABA and the banks it represents is proud to be able to help bridge the divide between those in remote areas and the rest of Australia," Ms Bligh said.
If you live in a remote community and don't have access to a Fee free ATM, ICAN would like to know. You can call Carmen Daniels at ICAN on 1300 669 878 or email carmen.daniels@ican.org.au and help our lobbying efforts. A full list of the participating ATMs providing fee-free access can be found here.