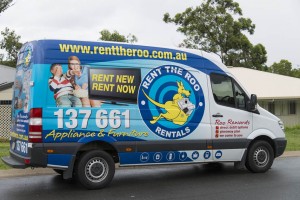 Consumer groups say draft legislation to ban rent-to-buy goods providers from Centrepay (Centrelink's service that allows third parties to receive direct payment from welfare payments) is an essential step to protect vulnerable Australians from the high costs imposed by these businesses.
"Access to Centrepay dulls the incentive for consumer lease providers to lend responsibly – it gives them priority access to people's social security income. The announcement by the ALP's shadow spokesperson for Human Services, Senator Doug Cameron, is a welcome response to this booming predatory business model " says Gerard Brody, CEO of Consumer Action Law Centre.
"Centrepay is designed to allow welfare recipients to prioritise the payment of rent and utilities, but we're seeing lease providers use the system to secure priority payments for items that end up costing customers three to five times more than standard retail price. It makes no sense that businesses charging such a high price have access to Centrepay. We don't let high cost credit products like payday loans deduct from Centrepay. It's time to end the free ride for consumer lease providers."
"We think all parties should support safe alternatives to high cost credit and lease products. Some do exist but need to be rolled out on a much larger scale. This is a great opportunity for community groups, the finance sector and government to work together on a sensible policy to deliver programs that support the poorest Australians to get back on track."
Consumer groups hope the Abbott Government will consider this announcement as a positive policy response to a serious consumer problem and work with all parliamentarians to bring forward the necessary changes.
Consumer groups include:
Consumer Action Law Centre
Financial Rights Legal Centre
Indigenous Consumer Assistance Network
Good Shepherd Microfinance
Financial Counselling Australia