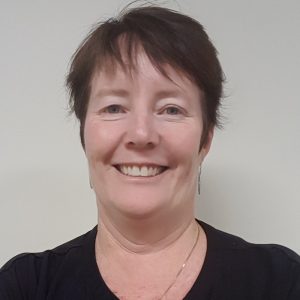 In mid-2017, ICAN launched a new partnership with the Tableland Community NILS, under our Financial Inclusion Program, funded by the Queensland Government. The core objective of the partnership was to combine organisational expertise and provide a suite of place-based financial inclusion services in the region, including financial counselling, education, microfinance, emergency relief and consumer advocacy. We thought it was a good time to check in with Anne-Maree Malloy and see how the partnership is tracking.
Tableland Community NILS was the largest single provider of No Interest Loans Scheme (NILS) loans in North Queensland. Anne-Maree Malloy, Tableland Community NILS Co-ordinator and Associate Financial Counsellor, described how the service has changed since the partnership commenced. "Since partnering with ICAN and starting my financial counselling journey, I have assisted many low-income earners with financial problems, due to having numerous pay day loans, consumer leases and high cost car loans. With the client's permission and guidance from ICAN's financial counselling team, I not only set up payment arrangements but obtain and investigate the legality of associated contracts. Our NILS clients are now referred to the Good Money Store in Cairns with assistance from myself in getting their paperwork in order."
ICAN was keen to ensure that consumer advocacy became a big component of the partnerships financial inclusion plan, knowing that the Tablelands is a region that hadn't received much, if any, consumer regulatory attention. Anne-Maree explained how the partnership has assisted Tableland Community NILS in this area. "I have come across numerous consumer issues going through client bank statements. I recently uncovered a telemarketing scam regarding tablet and computer sales, that appeared to be targeting Indigenous people in the region. I ended up referring the matter to the Australian Competition and Consumer Commission, which I believe is now being investigated."
We asked Anne-Maree what the community response has been, to having a financial counselling service actually based in Tablelands, as it is a new service being delivered in the region. "I have had other agencies in Atherton refer clients in financial difficulty to me. The referring agencies are very happy to be able to refer clients to a local service such as this as there is a real need for it one the Tablelands."
Professional development was identified as priority due to the major service expansion undertaken by Tableland Community NILS. Anne-Maree discussed what professional development has occurred so far. "I am enjoying the challenge of completing the Diploma of Financial Counselling with ICAN Learn. The knowledge and skills passed on from the trainer have already helped me greatly. in the future with my career in Financial Counselling. It's great to be able to attend training and supervision within ICAN and to follow this journey with other ICAN staff undertaking the Diploma."
Speaking about our partnership overall, Anne-Maree said, "I feel the partnership will continue to be a great success and a wonderful asset for the Tablelands community. ICAN's contacts within the financial counselling and consumer advocacy world is really important. We need to work together to continue highlighting to the broader community the numerous sharks out there willing to rip vulnerable clients off at every opportunity they can."
If you'd like to find out more about the Tablelands Financial Inclusion Services, please contact Anne-Maree on 0428 915 102 or email: twcnils@gmail.com or drop by the office at: Office 11, Jack St Business Centre, Railway Lane, Atherton (next to St Vincent's De Paul). Trading hours are 8.30 a.m. – 4.30 p.m., Tuesday to Friday.