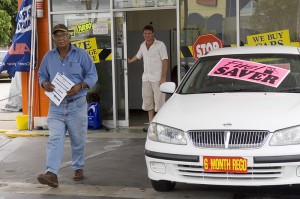 The Federal Court found that a Cairns-based lender, Mr Colin William Hulbert sole director of Channic Pty Ltd (Channic) and Cash Brokers Pty Ltd (Cash Brokers) breached consumer credit protection laws earlier this month. Mr Hulbert provided loans at 48% interest through Channic to vulnerable Indigenous consumers for the purchase of second hand cars from Super Cheap Car Sales, a company that he also owned. The high interest loans were arranged through Mr. Hulbert's brokerage company Cash Brokers for a brokerage fee of either $550 or $990, which were also financed under the loans.
The Indigenous Consumer Assistance Network (ICAN) brought the conduct to the Australian Security and Investments Commission's attention, as their financial counsellors witnessed many people suffering financial hardship as a result of loans they had taken out with Channic. ICAN Operations Manager, Jon O'Mally said, "It was obvious going through client paperwork at the time that Channic hadn't assessed whether the loans were affordable to the consumers they were being peddled to."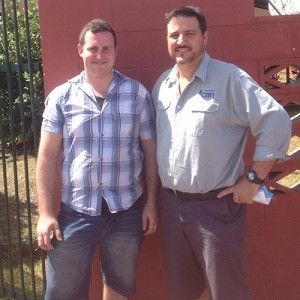 The Federal Court found that Channic and Cash Brokers breached responsible lending laws under the National Consumer Credit Protection Act 2009 (National Credit Act) which is legislation that the Court found:
…  seeks to ensure that a consumer does not enter into an "unsuitable" credit contract … by casting a statutory obligation on a credit provider not to enter into such a contract coupled with a regime for inquiries and verification about the relevant statutory matters and an assessment protocol.  These normative matters are not simply a "tick the box" compliance exercise.
The Federal Court also found that Channic engaged in unconscionable conduct and that the loan contracts were unjust transactions. In finding the conduct unconscionable the court stated:
It must have been obvious … that having regard to the educational qualifications of the consumers, their background, their financial circumstances and their lack of commercial experience, that they would not have comprehended the content, in a meaningful way, of the loan contracts.
The Court also held Mr Hulbert personally liable, stating that: Cash Brokers and Channic were no more than wafer thin transparent membranes between the consumer and Mr Hulbert.
ASIC's Indigenous Outreach Program Policy Analyst, Nathan Boyle said, "What makes this case unique is that witnesses from the Aboriginal community of Yarrabah provided direct statements to the court, greatly assisting with the Federal Courts findings. The witnesses should really be congratulated for making a stand. The relationships and trust that we built in Yarrabah throughout the course of the proceedings is something that we're keen to replicate in future enforcement activities."
Deputy Chairman Peter Kell said, "ASIC will take action where vulnerable people are deliberately targeted by lenders who engage in unconscionable conduct. We have a strong focus on lenders and financial services firms who push poor quality and unsuitable financial products to Indigenous consumers, particularly where they fail to meet responsible lending obligations."
"Unfortunately when it comes to cowboys, North Queensland has more than just the football variety. I hope this win will put all of those shonky finance companies and car dealers on notice. ICAN and our taskforce consumer regulatory partners will continue to work to together to enforce all Australian consumer protection laws," said Mr O'Mally.
The matter will be listed for a further hearing, on a date to be set, in relation to the declarations sought by ASIC, civil penalties and consequential orders. The court may impose a penalty of up to $1.1 million against corporations and up to $220,000 against an individual for each contravention of the responsible lending obligations.
(Listen to ICAN's Jon O'Mally on ABC Radio FNQ Drive Program)