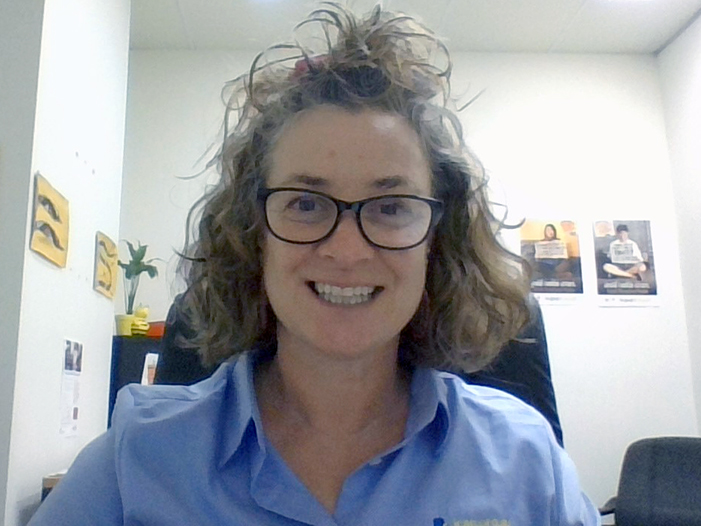 Welcome to ICAN (and Townsville) Annique!
You're new to Townsville, any favourite spots yet?
I'm enjoying walking along The Strand, participating in FREE exercise classes (no more excuses!) and exploring the goat tracks around the city.
Can you tell us a bit about yourself, and how you came into Financial Counselling?
I was working in Alice Springs for Ngaanyatjarra Pitjantjatjara Yankunytjatjara (NPY) Women's Council and I saw this amazing ute with Indigenous artwork and 'Money Mob Talkabout' emblazed all over it. I was so intrigued that I did some research on the organisation and had a light bulb moment! This was the job where I could blend my previous knowledge and skills into a role that had a strong community focus around money story. I was hooked!
What has your career path been like and what places have you worked?
I've been a bit of a gypsy working and living in SA, NT and now Qld. I've held various roles such as Employment Consultant in Gunbalanya Community (NT); working with asylum seekers on Christmas Island; doing payroll for NPY Women's Council, and of course Financial Counsellor for Money Mob on APY Lands, NT.
What interested you about working for ICAN?
I've been aware of ICAN since working with Money Mob Talkabout and being involved with ATSI. I have met ICAN staff at the annual FCA conferences and was always impressed with their level of commitment, knowledge and professionalism, and that ICAN is held in such high regard in the Financial Counselling sector. It's important for me to work with organisations that align with my own moral compass, who are actively engaged in advocacy work and think about opportunities that will benefit the clients and communities we are supporting.
What types of cases are you seeing in Townsville?
A lot of financial stress due to the floods, mortgage stress, irresponsible lending practices, consumer credit issues, and of course, payday lenders and their predatory behaviour.
Are the cases you're seeing different to those you've managed in the past?
I definitely want to have more exposure to more complex cases such as bankruptcy and mortgage stress to enhance my skill level, but all other issues have a similar thread.
You're now visiting Palm Island every week as part of ICAN's outreach program, what has the experience been like so far?
Amazing, the people have been so welcoming; the issues the locals face are very similar to the APY lands. I'm looking forward to building strong relationships with the community and advocating for the people of Palm Island.
Do you see different cases on Palm Island, compared to Townsville?
It's only early days, but I believe the issues on Palm Island seem to be more consumer credit focused, NILS orientated. Townsville also has these but the cases are broader, such as mortgage stress, underemployment, or loss of employment due to the floods, leading to over expenditure on credit cards, creating financial stress.
What do you love about your role and what have you found the most challenging?
The challenge and the 'aha moment' when you find that little piece of information that will tip your clients case in your favour. The most challenging – dealing with external bureaucracy.
What would you like to achieve in your new role?
I want to continue absorbing knowledge from a variety of people and sharing that knowledge with our clients so that they can make informed choices. Trust is such a big part of what we do, so building strong community relationships is a priority. People need to feel comfortable sharing their money story.
Is there anything else you'd like to share with us?
Thank you to the ICAN team for making me feel very welcome, being gentle with me while I'm settling in and re-charging the Financial Counselling brain cells again. I look forward to building new relationships with staff and clients.