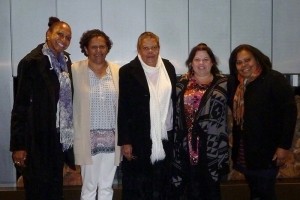 The team at Financial Counselling Australia recently held yet another extraordinary annual conference in Canberra. The conference theme 'celebrating 30 years' set the tone, with many presenters and delegates reflecting on the past with an eye to the future.
ICAN Training Manager, Majella Anderson presented at the Aboriginal and Torres Strait Islander Showcase session to provide information on the 2015 Indigenous Financial Counselling Mentorship Program scholarship intake. The presentation was well received and new connections were made with potential Diploma of Community Services (Financial Counselling) scholarship applicants. Ms. Anderson said, "What I found surprising is the increased number of young Aboriginal and Torres Strait Islander men and women now working in the Financial Counselling and Capability sector who are keen to undertake our program."
For more info go to http://ican.org.au/programs
An important part of the of the conference for ICAN's Indigenous Financial Counsellors is the Aboriginal and Torres Strait Islander Forum which had a record 59 delegates in attendance. ICAN Services Manager, Bettina Addo said, "It's great to network with other Indigenous workers from across Australia, learn about the barriers and issues they face. I even got to meet my cousin and niece from Darwin for the first time."
The newly appointed Financial Counselling Association of Queensland (FCAQ) executive including ICAN's, Jon O'Mally (President), Ronald Fave (Treasurer) and Unaisi Buli (Committee Member) took the opportunity to hold their inaugural meeting. "We've set some big goals for the year ahead including lobbying the government for the re-introduction of state financial counselling funding, introducing financial capability workers into the association and providing better support to our members", said Mr. O'Mally.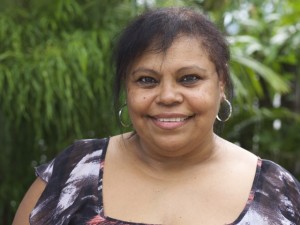 ICAN's FC Support Officer, Sandy Rosas was asked to put pen to paper and share her thoughts on the conference as a newbie to the sector:
Being this was the first ever, huge conference I've ever attended I must say at times it was quite overwhelming and that there was so much to take in, in just a few days. I met and listened to some very important elite people over the past week and what they had to say about our financial situation as a whole blew my mind. I never knew that it was such a huge issue but when you hear the stories you start to get a clear view as to why politicians, bank managers, indigenous leaders etc. all come together to discuss and try to resolve some of these financial barriers. There was so much information given out from stands placed outside the conference room as well. I collected a whole heap of stuff to have a look over and learn.
I enjoyed every aspect of the conference and learnt that there are so many people in high places out there looking out for our best interest as Financial Counsellors. I didn't know there was such a huge demand for more Financial Counsellors until I heard some of the stories from other FC's at the forums. Makes me want to hurry up and get my Diploma so I have a better understanding of how I can help my community in dire financial situations.
Knowing what I now know since being to the conference has made me realise how serious it is to get out there and stop the scammers and other predatory money grabbers that prey on innocent, naive people. I was very shocked and sickened to hear some of the stories of how some clients even turned to suicide because they felt like there was no light at the end of this vicious financial cycle they were in.
What made me more interested in being a part of the Financial Counselling world was hearing the good stories that have come from the assistance and perseverance of FC's. I also think it was a privilege for me to be in the presence of some really greatly honoured people at the conference to know they highly regard and respect Financial Counsellors and are aware that their jobs can be very stressful at times can take its toll on us as FC's if we get over involved personally with our clients.
I am very much looking forward to the next conference that will be held in Adelaide next year 2016.