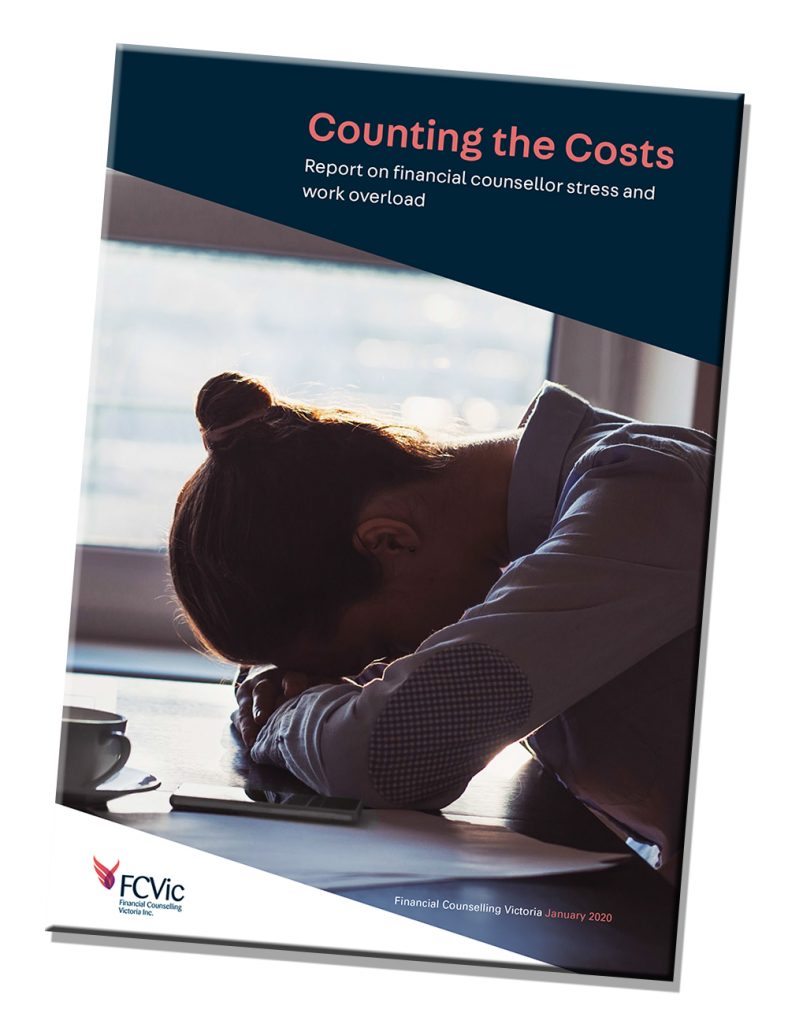 Financial Counselling Victoria (FCVic) released a report earlier this month on financial counsellor stress and work overload. The report entitled, 'Counting the Costs', was created in response to consistent feedback from FCVic members experiencing high levels of stress and burnout linked with an ever-increasing service demand. FCVic distributed surveys to 210 practising financial counsellors across Victoria and asked 90 questions related to issues of stress and burnout.
The survey had an overwhelming 74% response rate and found that:
Stress is having an impact on the work performance of 75 per cent of respondents
Stress is having an impact on the personal lives of 74 per cent of respondents
Stress is cited as a major contributing factor to why people are leaving the industry
Stress is deriving from workloads and other factors that are putting financial counsellors at risk, and forcing many to work part-time to protect themselves
An analysis of the survey responses revealed that total case load is the largest contributor to stress. Other contributing factors included 'Case complexity' (37 per cent) and 'Management' (36 per cent). The latter category reflects issues with management lacking an understanding of the role of a financial counsellor, which may also link to the other significant factors identified – 'Unrealistic expectations of role' (32 per cent) and 'Lack of resources or support' (26 per cent).
Financial Counselling Victoria is recommending that funding bodies, agency employers and WorkSafe Victoria work with financial counsellors and FCVic to address the pressing issue of stress and burnout in the sector as a matter of urgency. The above text has been taken from the report with permission from FCVic, you can download the 'Counting the Costs' report here.